METODE REGRESI LOGISTIK BINER DAN METODE K-NEAREST NEIGHBOR PADA KLASIFIKASI MENOPAUSE DINI WANITA DISTRIK ORANSBARI PROVINSI PAPUA BARAT
METODE REGRESI LOGISTIK BINER DAN METODE K-NEAREST NEIGHBOR PADA KLASIFIKASI MENOPAUSE DINI WANITA DISTRIK ORANSBARI PROVINSI PAPUA BARAT (Binary Logistic Regression Method and K-Nearest Neighbor Method on Classification of Early Menopausal Women in Oransbari District West Papua Province)
Indah Ratih Anggriyani

Universitas Papua, Jl. Gunung Salju Amban, Manokwari Papua Barat

Eka Dewi Kusumawati

Universitas Papua, Jl. Gunung Salju Amban, Manokwari Papua Barat

Elda Irma Jeanne Joice Kawulur

Universitas Papua, Jl. Gunung Salju Amban, Manokwari Papua Barat
Abstract
Machine learning is a developing part of artificial intelligence. One part of that is classification. Two classification methods in this study are binary logistic regression and k-nearest neighbor. Both methods were applied to cases of women with early menopause in Oransbari district West Papua Province. The aim is to determine the effectiveness of the two methods in several conditions of training and testing data. The data with the proportion of 80% training and 20% testing resulted in the best level of effectiveness. In general, the binary logistic regression method produces a higher model accuracy than the kNN method. The accuracy of predicting women with early menopause is higher than the binary logistic regression method.
Keywords: Binary Logistics Regression, K-Nearest Neighbor, Classification Method, Early Menopause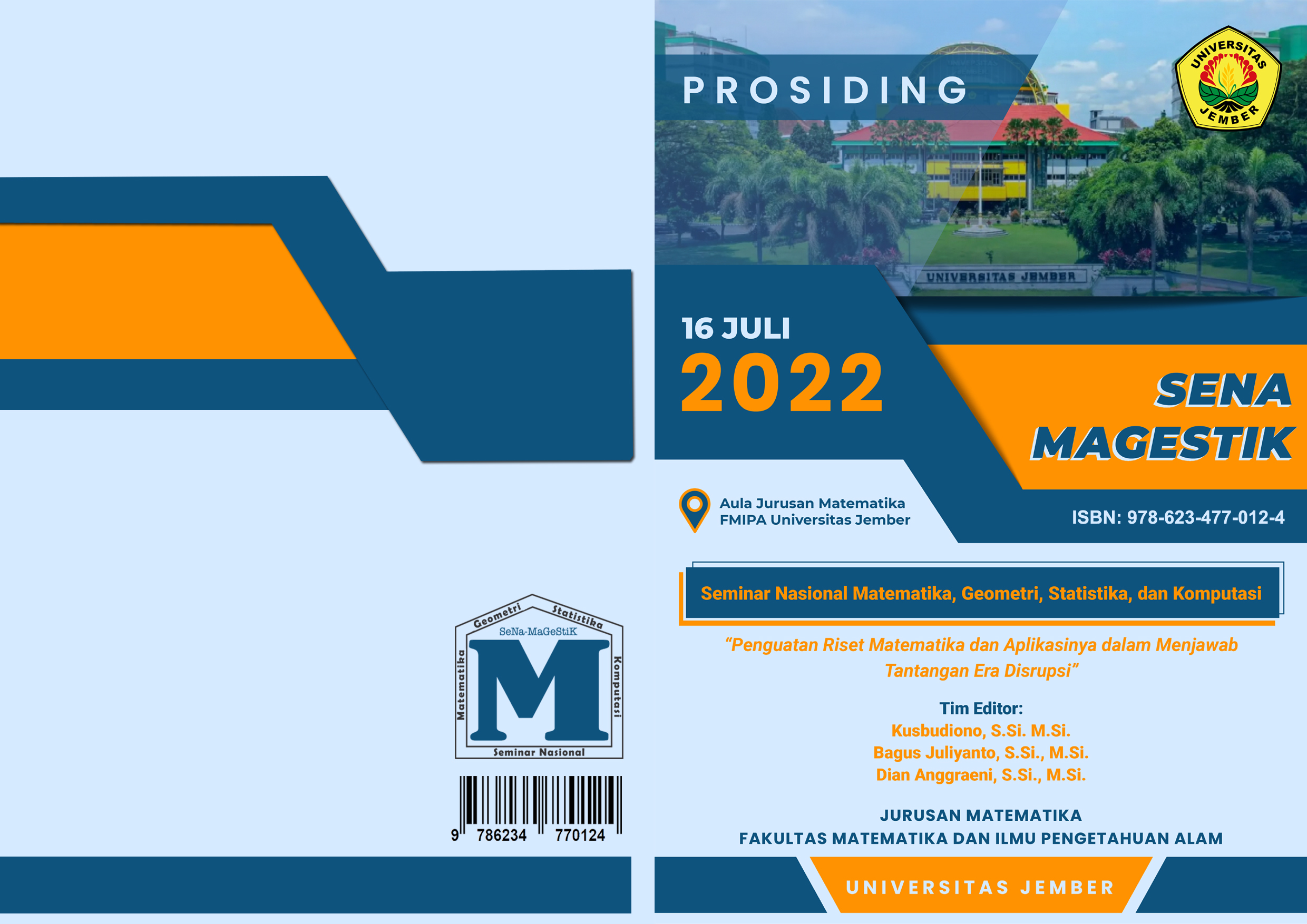 How to Cite
ANGGRIYANI, Indah Ratih; KUSUMAWATI, Eka Dewi; KAWULUR, Elda Irma Jeanne Joice. METODE REGRESI LOGISTIK BINER DAN METODE K-NEAREST NEIGHBOR PADA KLASIFIKASI MENOPAUSE DINI WANITA DISTRIK ORANSBARI PROVINSI PAPUA BARAT.
UNEJ e-Proceeding
, [S.l.], p. 228 - 233, aug. 2022. Available at: <
https://jurnal.unej.ac.id/index.php/prosiding/article/view/33512
>. Date accessed: 03 dec. 2022.