The EFFECT OF INGREDIENTS PRETREATMENT ON ESSENTIAL OIL EXTRACTION FROM LEAVES OF CINTRONELLA WITH SOLVENT-FREE MICROWAVE EXTRACTION METHOD: STUDY OF PHYSICAL CHARACTERISTICS
Ditta Kharisma Yolanda Putri

Department of Chemical Engineering, Universitas Jember

Safira Nur Oktavia

Department of Chemical Engineering, Universitas Jember

Boy Arief Fachri

Department of Chemical Engineering, Universitas Jember
Abstract
The objective of this study was to determine the effect of material pretreatment on the extraction process using the solvent-free microwave extraction method with the pretreatment of the material being air-dried for 48 hours at room temperature of 25-28OC. Other pretreatment was done by cutting the size of the material, namely 1 cm, 3 cm, and 5 cm. This research was conducted using a microwave with a power of 300 watts, 450 watts, and 600 watts. The extraction times used were 30 minutes, 60 minutes, and 90 minutes. Physical characteristics were tested by observing color, specific gravity, and solubility in 80% ethanol. The results obtained in this study by pretreatment of materials with the drying method in the wind - aerated have a significant effect on the yield of essential oils produced, the highest yield obtained is 2.106% compared to fresh ingredients with the same operating conditions fresh ingredients produce only produces the highest yield of 1.406%. The results of the physical characteristics test of color, specific gravity, and solubility in 80% ethanol on both materials have met the standard of SNI 06-3953-1995, but there is no significant difference. The optimal operating conditions in this study were when the power was 450 watts with a material size of 3 cm, and an operating time of 90 minutes for materials that were pretreated using the wind-air method or with fresh ingredients.
Keywords: Solvent-free microwave extraction, pretreatment, physical characteristics.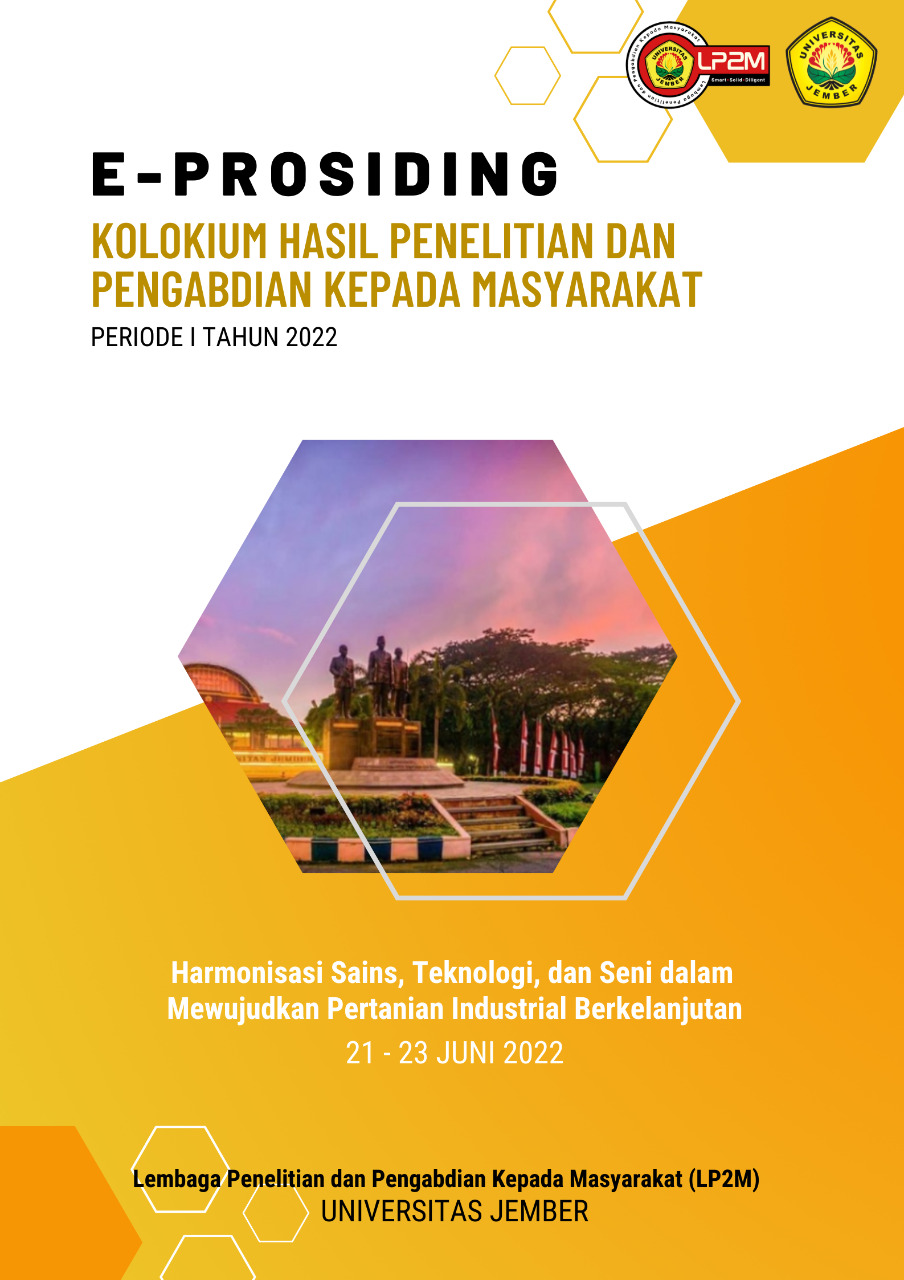 How to Cite
PUTRI, Ditta Kharisma Yolanda; OKTAVIA, Safira Nur; FACHRI, Boy Arief. The EFFECT OF INGREDIENTS PRETREATMENT ON ESSENTIAL OIL EXTRACTION FROM LEAVES OF CINTRONELLA WITH SOLVENT-FREE MICROWAVE EXTRACTION METHOD: STUDY OF PHYSICAL CHARACTERISTICS.
UNEJ e-Proceeding
, [S.l.], p. 115-122, july 2022. Available at: <
https://jurnal.unej.ac.id/index.php/prosiding/article/view/32204
>. Date accessed: 04 oct. 2022.