EXTRACTION OF ROBUSTA COFFEE HUSK WASTE FROM TANAH WULAN VILLAGE MAESAN DISTRICT BONDOWOSO DISTRICT WITH ETHYL ACETATE AND ITS ANTIOXIDANT ACTIVITIES
Helda Wika Amini

Research Center for Biobased Chemical Product, Program Studi Teknik Kimia, Universitas Jember

Wiwik Pratiwi

Program Studi Teknik Kimia, Universitas Jember

Gregah Pangayoman Hartanto P

Program Studi Teknik Kimia, Universitas Jember

Bekti Palupi

Research Center for Biobased Chemical Product, Program Studi Teknik Kimia, Universitas Jember

Boy Arief Fachri

Research Center for Biobased Chemical Product, Program Studi Teknik Kimia, Universitas Jember

Meta Fitri Rizkiana

Research Center for Biobased Chemical Product, Program Studi Teknik Kimia, Universitas Jember

Istiqomah Rahmawati

Research Center for Biobased Chemical Product, Program Studi Teknik Kimia, Universitas Jember
Abstract
Indonesia is the 4th largest coffee-producing country in the world. One of the coffee producers in the Bondowoso area of ​​East Java is Tanah Wulan Village. This village is located in the Argopuro Mountains Cluster, which produces coffee, especially Robusta coffee. In processing coffee cherries into coffee beans, the husk of the coffee cherries becomes the most significant waste from this process, reaching 40%-45%. However, the use of coffee husk waste is still limited as fertilizer and animal feed. So that there is a need for research to explore the potential of abundant coffee husk waste, one of which is about the antioxidant potential of robusta coffee husk produced in Tanah Wulan village. This study aimed to determine the percentage yield of robusta coffee husk extraction with ethyl acetate solvent and analyze its antioxidant activity. The robusta coffee husk extraction with ethyl acetate produces a dark green solid with a yield of 1.09%. From the analysis of antioxidants using DPPH, the IC50 was obtained at 96.5 mg/L with a strong category of antioxidants. However, the antioxidant activity of coffee husk extract is still much lower than the comparison compound for vitamin C, with an IC50 value of 3.68 mg/L (powerful category). So that, further research needs to be done to increase the antioxidant activity of coffee husk waste.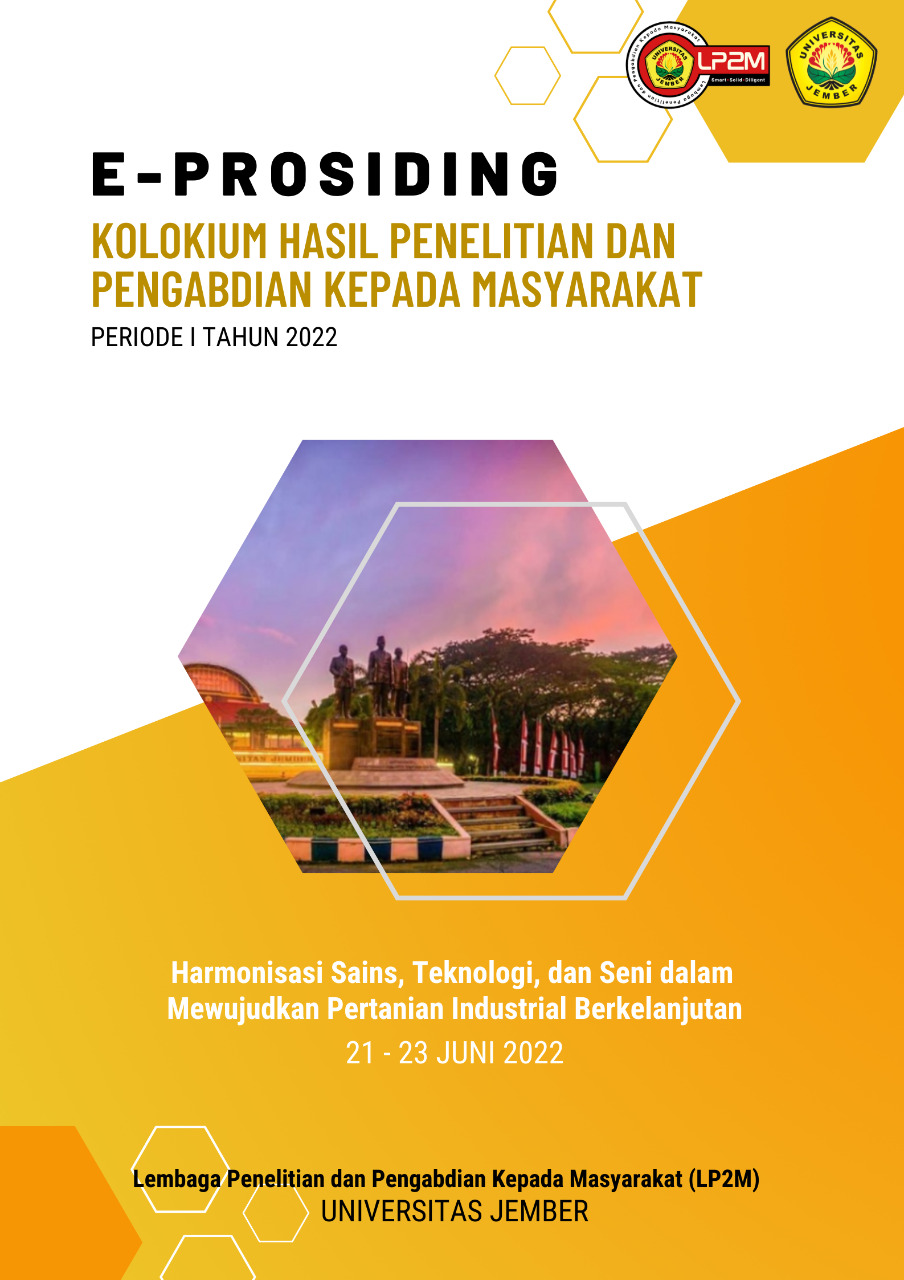 How to Cite
AMINI, Helda Wika et al. EXTRACTION OF ROBUSTA COFFEE HUSK WASTE FROM TANAH WULAN VILLAGE MAESAN DISTRICT BONDOWOSO DISTRICT WITH ETHYL ACETATE AND ITS ANTIOXIDANT ACTIVITIES.
UNEJ e-Proceeding
, [S.l.], p. 87-92, july 2022. Available at: <
https://jurnal.unej.ac.id/index.php/prosiding/article/view/32179
>. Date accessed: 02 oct. 2022.