GUMUK, WOMEN, AND ENVIRONMENTAL CONFLICT IN THE SHORT STORY OF PAKOH BUMI DI UJUNG PERTARUNGAN KARYA NURILLAH ACHMAD: SOCIAL-TRANSFORMATIONAL ECOFEMINISM READING
Siswanto Siswanto

Pendidikan Bahasa dan Sastra Indonesia FKIP Universitas Jember

Akhmad Taufiq

Pendidikan Bahasa dan Sastra Indonesia FKIP Universitas Jember

Endang Sri Widayati

Pendidikan Bahasa dan Sastra Indonesia FKIP Universitas Jember

Fitri Nura Murti

Pendidikan Bahasa dan Sastra Indonesia FKIP Universitas Jember
Abstract
This paper will present the dimensions of women in the context of environmental relations with culture, social interaction, and gender in the short story Pakoh Bumi Di Ujung Pertarungan by Nurillah Achmad. The interpretive descriptive method is used to analyze and interpret data from material objects. The superiority of the subsistence lifestyle of the main character that is highlighted in this short story is the traditional feminine behavior that is able to support efforts to save the piles. The data and data sources are in the form of words, sentences, and paragraphs that indicate the existence of women and the form of the domination of patriarchal culture towards gumuk and women in the short story. The results showed: (1) the form of the dominance of patriarchal culture on gumuk and women was found: gumuk transactions, (2) the subsistence lifestyle of the main character as an effort to save the gumuk was found: traditional feminine values.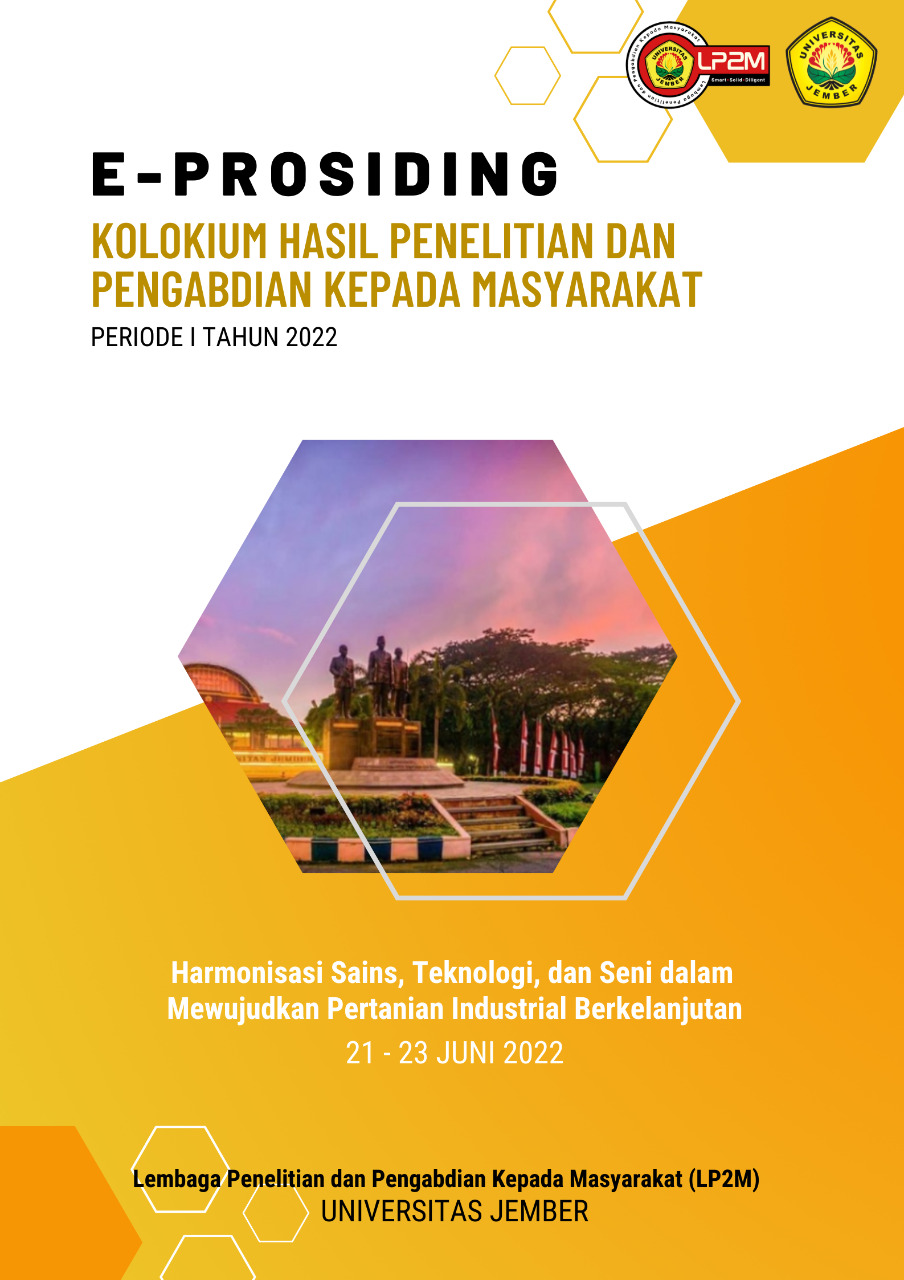 How to Cite
SISWANTO, Siswanto et al. GUMUK, WOMEN, AND ENVIRONMENTAL CONFLICT IN THE SHORT STORY OF PAKOH BUMI DI UJUNG PERTARUNGAN KARYA NURILLAH ACHMAD: SOCIAL-TRANSFORMATIONAL ECOFEMINISM READING.
UNEJ e-Proceeding
, [S.l.], p. 55-65, july 2022. Available at: <
https://jurnal.unej.ac.id/index.php/prosiding/article/view/32176
>. Date accessed: 02 oct. 2022.