Peacebuilding as a New Form of Colonialism: A Case Study of Liberia and Sierra Leone
Ahan Mohit Gadkari

O.P. Jindal Global University, India
Abstract
Around two decades ago, legal anthropologist Merry posed the question, "what can we learn about law and globalization today from revisiting the law and colonization literature?" She emphasized how colonial arrangements transformed and affected the fundamental character of contemporary and international law. While peacebuilders, development experts, and human rights activists embrace law as a tool for social change, others have looked back on the history of legal development in the Global South to warn that the rule of law served as a framework for social control. It preserved authority and punished rebellious acts that threatened order while promoting development and social progress. As a result of this reminder, the critical peacebuilding literature has begun to pay attention to how the rule of law and transitional justice frameworks may serve as conceptual, lexical, and discursive foundations for post/neo-colonial control. This article used a historical, empirical, and comparative study of post-war Sierra Leone and Liberia to argue that the transplantation of legal norms and technologies has become more professionalized. In contrast, international efforts to rebuild the rule of law have reinforced social domination by legitimizing external actors as peacebuilders and reconstituting the relationship between the domestic political class and global capital. Social domination refers to the attempt to build an unequal playing field, wherein the country's political and economic elites can leverage and reproduce earlier forms of power relations and domination to consolidate their security within the state apparatus and benefit disproportionately from the security created by a large external presence.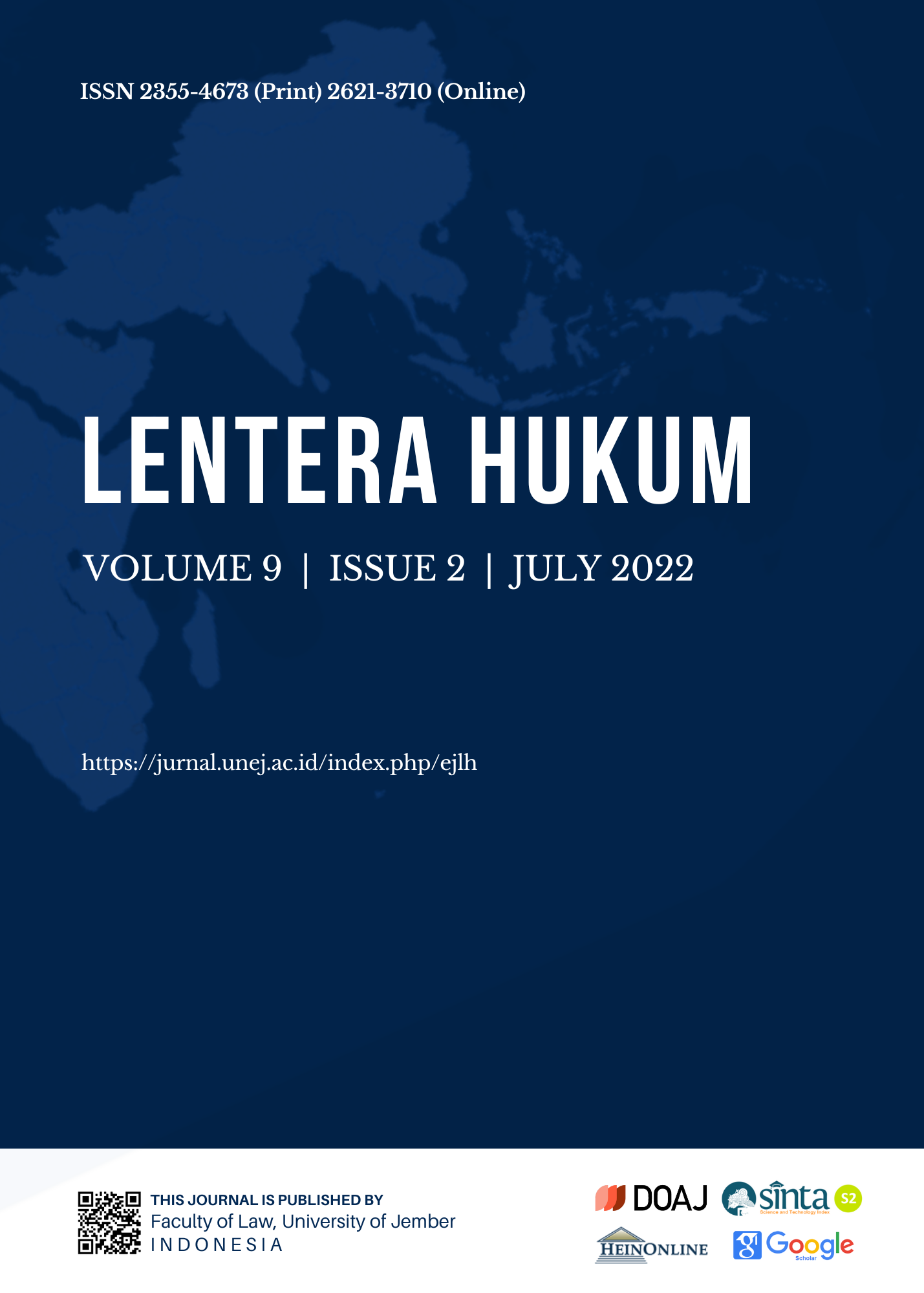 This work is licensed under a Creative Commons Attribution-ShareAlike 4.0 International License.
LENTERA HUKUM has CC-BY-SA or an equivalent license as the optimal license for the publication, distribution, use, and reuse of scholarly work. Authors who publish with this journal retain copyright and grant the journal right of first publication with the work simultaneously licensed under a Creative Commons Attribution-ShareAlike 4.0 International License that allows others to share the work with an acknowledgment of the work's authorship and initial publication in this journal.