Model Kontrol Keimigrasian dalam Mencegah Tindak Pidana Terorisme di Indonesia
Harison Citrawan

Ministry of Law and Human Rights, Indonesia

Sabrina Nadilla

Ministry of Law and Human Rights, Indonesia
Abstract
This article attempts to elaborate an immigration control model that is capable in preventing terrorist activities in Indonesia. By observing several terrorism case-laws, this study draws a nexus between terrorism and several aspects within immigration, including passport issuance, border control, foreigner surveillance, and visa and entry permit issuance. Technically, in relation to such a nexus, this study finds that the current immigration control model is built upon three elements of duty: namely intelligence, surveillance, and border control. In principle, these three elements ought to be executed as an interconnected cycle. Consequently, a preventive control model should be circular, in the sense that any activities between elements of duty cannot be separated from one another. In order to become an established terrorism prevention mechanism, this control model requires information and data exchange amongst the immigration units. Moreover, any involvements from other institutions, such as police, BNPT, BIN, and NCB-Interpol are also preconditioned to ensure the efficacy of the circular model.
Keywords: Immigration, Control, Terrorism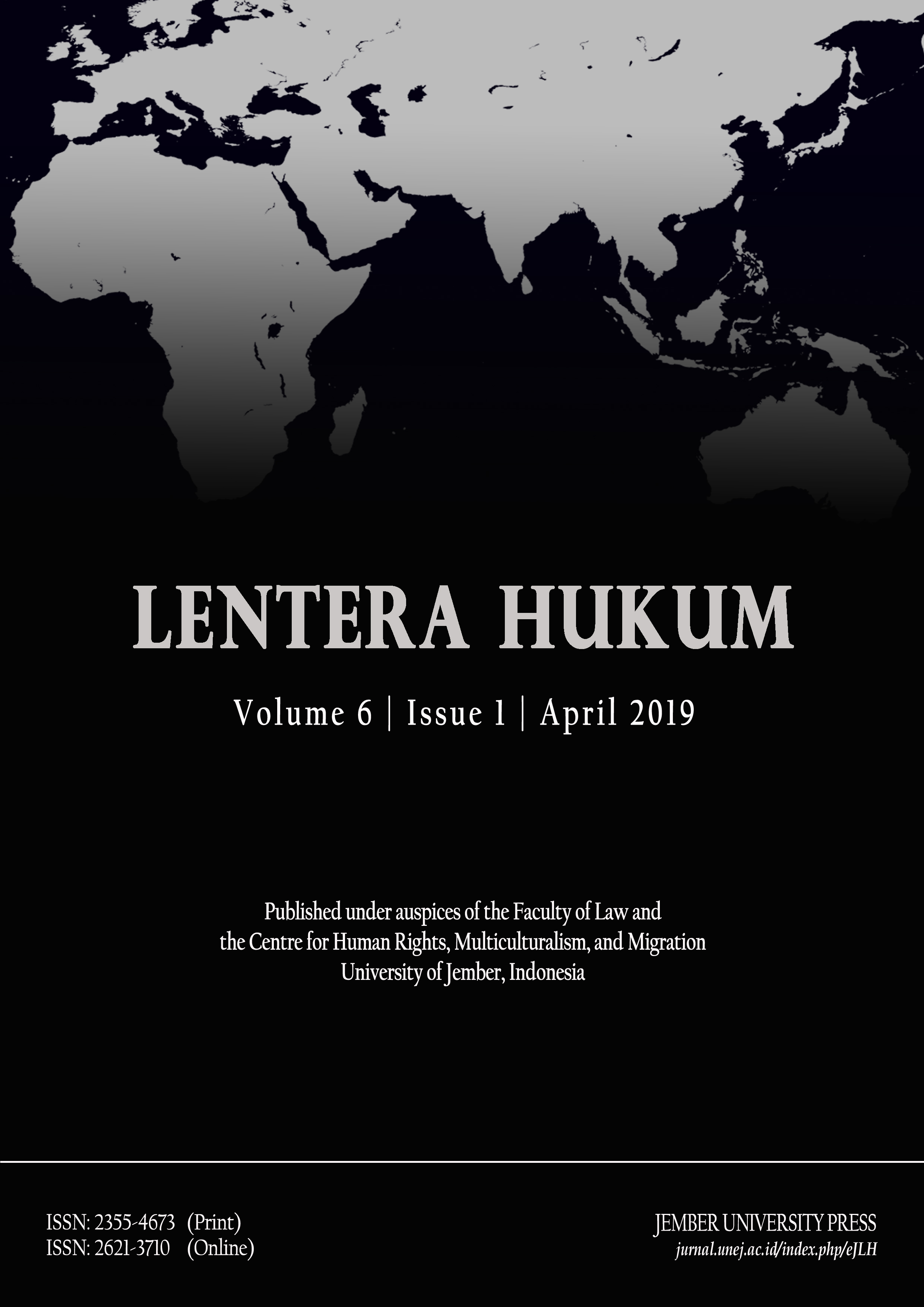 This work is licensed under a Creative Commons Attribution-ShareAlike 4.0 International License.
All articles published in this Journal are personal views of the authors and do not represent the views of this journal and the author's affiliated institutions. Article copyrights are with the Author(s), the publishing copyright is with the Publisher. This work licensed under a Creative Commons Attribution-ShareAlike 4.0 International (CC BY-SA 4.0), Under the following terms:
* Attribution — You must give appropriate credit, provide a link to the license, and indicate if changes were made. You may do so in any reasonable manner, but not in any way that suggests the licensor endorses you or your use.
* ShareAlike — If you remix, transform, or build upon the material, you must distribute your contributions under the same license as the original.