Perlindungan Hukum terhadap Notaris yang Beritikad Baik Membuat Akta Jual Beli Saham dalam Kasus Tindak Pidana Pencucian Uang
Andi Muhammad Rahmat

Universitas Brawijaya, Indonesia
Abstract
This study discusses the legal protection against a notary who has good faith to make the contract of sale with  stock in this case of criminal money laundering. To this extent, the study examines the legal protection for notaries who are eligible to be victims from the money laundering cases caused by user services. This study uses normative legal research with statute, philosophical and historical  approaches. This study finds that legal protection for notaries referred to Articles 66 and 66A of the Notary Act is essentially tended to internal or administrative measures. Nevertheless, notaries have verschoningsrecht or the right to renegade, another instrument for legal protection in undertaking the Notary Act.  The legal protection concept for notaries with the determinate profession on the informant side has been determined limitedly under Article 17 paragraph 1 of the Money Laundering Act.
Keywords: Construction, Legal Protection, Notary, Money Laundering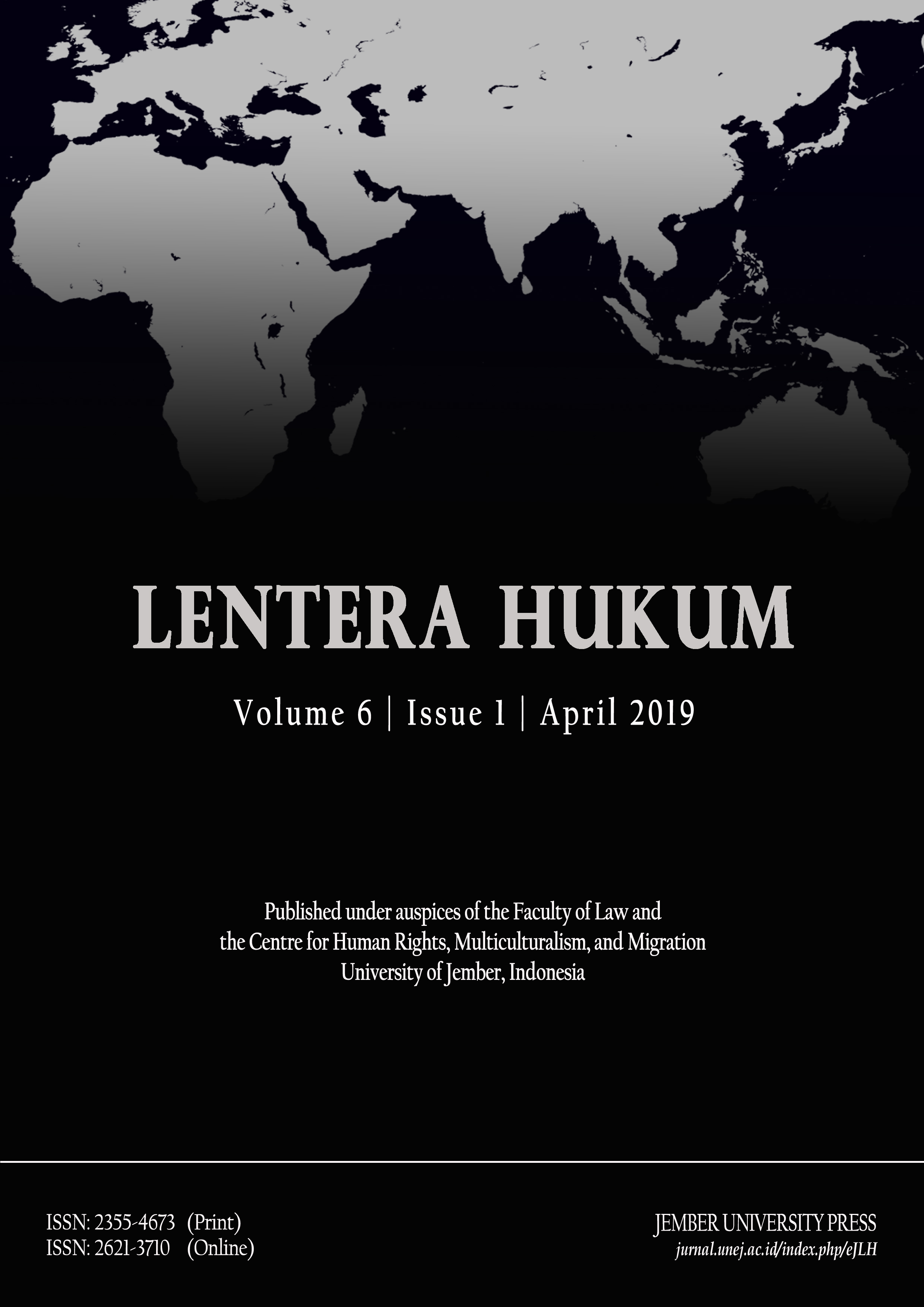 This work is licensed under a Creative Commons Attribution-ShareAlike 4.0 International License.
All articles published in this Journal are personal views of the authors and do not represent the views of this journal and the author's affiliated institutions. Article copyrights are with the Author(s), the publishing copyright is with the Publisher. This work licensed under a Creative Commons Attribution-ShareAlike 4.0 International (CC BY-SA 4.0), Under the following terms:
* Attribution — You must give appropriate credit, provide a link to the license, and indicate if changes were made. You may do so in any reasonable manner, but not in any way that suggests the licensor endorses you or your use.
* ShareAlike — If you remix, transform, or build upon the material, you must distribute your contributions under the same license as the original.