Perlindungan Hukum Mitra Ojek Daring di Indonesia
M Kharis Mawanda

Universitas Jember, Indonesia

Adam Muhshi

Universitas Jember, Indonesia
Abstract
As one of the countries with the highest population density in the world, the opportunity to work in Indonesia is not directly proportional to its population density so that the number of unemployed is still relatively high. The development of technology has entered in business and it is seen as an alternative with its emergence of the online transportation service providers such as Go-Jek. In the case of partnership agreements used by partners with Go-Jek, partners as parties that have weak bargaining power while Go-Jek has strong bargaining power. From a legal standpoint, the main problem is the absence of legislation that clearly regulates online motorcycle taxis and partnership agreements between partners and Go-Jek. Therefore, it is necessary to analyze the online motorcycle taxi, and the legal protection aspects against partners based on partnership agreements and legal remedies in the event of a dispute in the implementation of the partnership agreement. With doctrinal research, this article argues that the partnership agreement is an agreement on innominaat so that in its implementation it should not conflict with the laws and regulations on it. The results of the study indicate that online motorcycle taxis have not yet been regulated in Indonesian laws and regulations, the partnership agreement has not provided legal protection for partners and in the event of a dispute, there can be legal action in accordance with the partnership agreement clause.
Keywords: Legal Protection, Partnership Agreement, Online Taxi.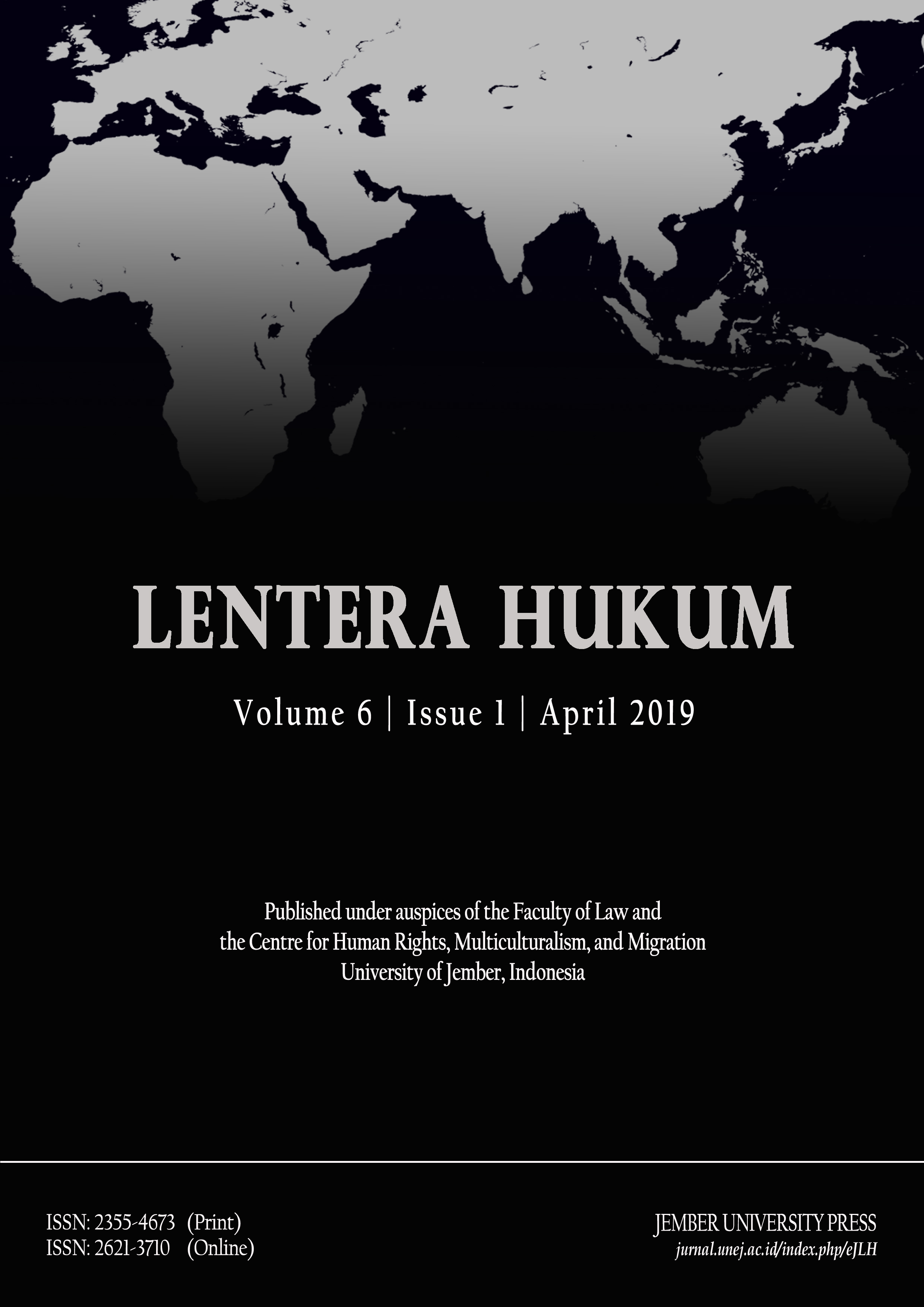 This work is licensed under a Creative Commons Attribution-ShareAlike 4.0 International License.
All articles published in this Journal are personal views of the authors and do not represent the views of this journal and the author's affiliated institutions. Article copyrights are with the Author(s), the publishing copyright is with the Publisher. This work licensed under a Creative Commons Attribution-ShareAlike 4.0 International (CC BY-SA 4.0), Under the following terms:
* Attribution — You must give appropriate credit, provide a link to the license, and indicate if changes were made. You may do so in any reasonable manner, but not in any way that suggests the licensor endorses you or your use.
* ShareAlike — If you remix, transform, or build upon the material, you must distribute your contributions under the same license as the original.