Kepastian Hukum dalam Pasal 112 dan 127 Undang-Undang Nomor 35 Tahun 2009 Tentang Narkotika
Fitri Resnawardhani

Universitas Jember, Indonesia
Abstract
Narcotics are commonly used for the world of health. Along with the times, the use and development of narcotics are increasing, no longer for health services. In Law Number 35 of 2009, concerning narcotics, there are many articles that discuss multi-interpretations. Among them include Article 112 and Article 127. This article tries to understand whether Article 112 and Article 127 have provided legal certainty against the Protecting and Fighting of Narcotics Borders, as well as discusses the policy formulation of ius constituendum on the protection and overcoming of narcotic acts. The type of research used is normative juridical, namely legal research, that establishes laws as a building system of norms. Article 112 and Article 127 of the Narcotics Law have not provided legal certainty, because the article editorial still contains multiple interpretations and meanings. Article 112 stipulates not to sell and circulate the editorial. This article ends with a suggestion to add to the article provided in Article 112.
Keywords: Narcotics, Narcotics Abusers, Actors of Narcotics Crime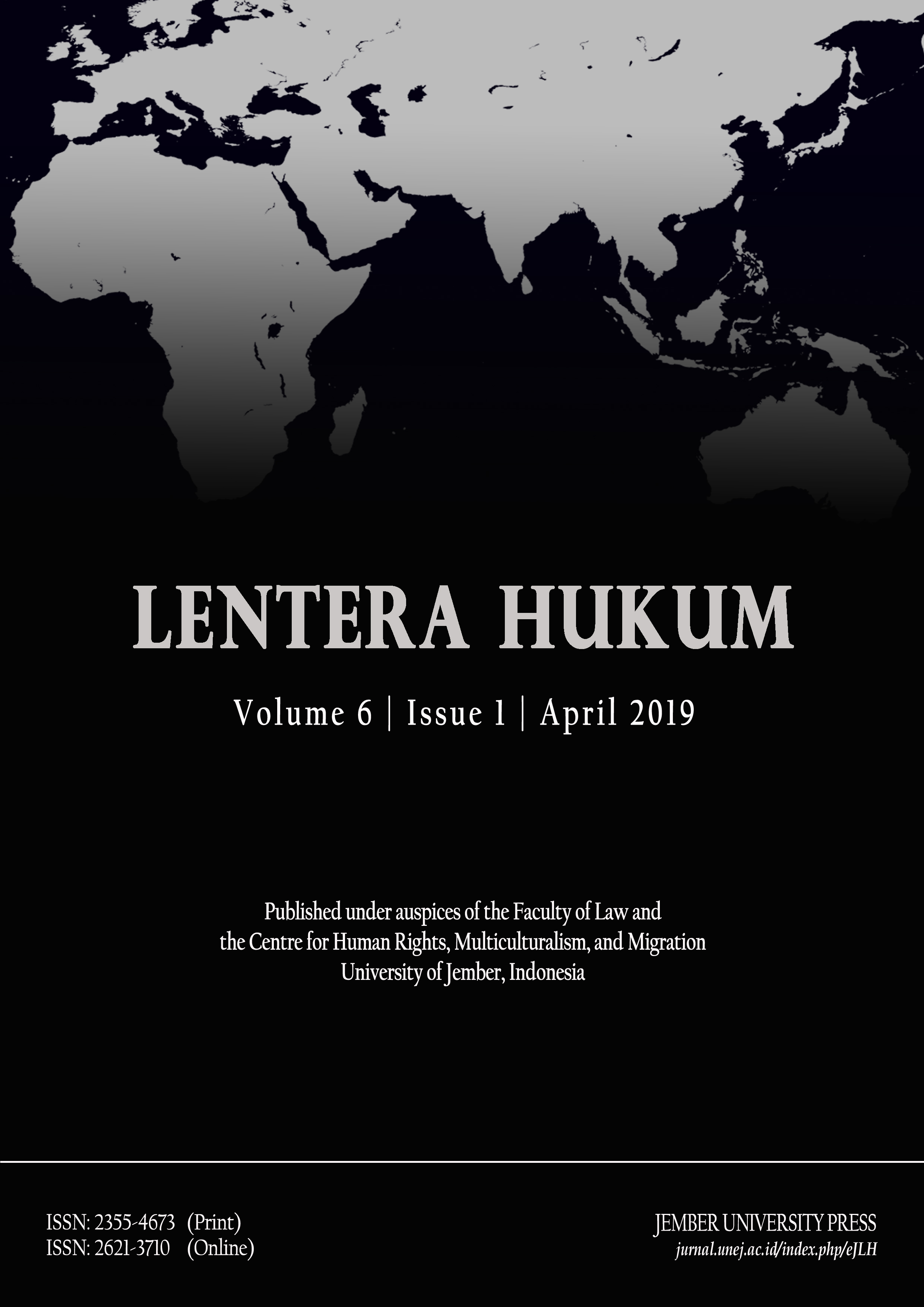 This work is licensed under a Creative Commons Attribution-ShareAlike 4.0 International License.
All articles published in this Journal are personal views of the authors and do not represent the views of this journal and the author's affiliated institutions. Article copyrights are with the Author(s), the publishing copyright is with the Publisher. This work licensed under a Creative Commons Attribution-ShareAlike 4.0 International (CC BY-SA 4.0), Under the following terms:
* Attribution — You must give appropriate credit, provide a link to the license, and indicate if changes were made. You may do so in any reasonable manner, but not in any way that suggests the licensor endorses you or your use.
* ShareAlike — If you remix, transform, or build upon the material, you must distribute your contributions under the same license as the original.