Pengawasan Warga Negara Asing Penerima Bebas Visa Kunjungan dalam Perspektif Hukum Kewarganegaraan
Helga Anton Prayulianda

Universitas Jember, Indonesia

Antikowati Antikowati

Universitas Jember, Indonesia
Abstract
The President issued a Presidential Regulation concerning visa-free visits to 179 countries aimed at advancing the economy. Referring to Presidential Regulation 21 of 2016 concerning Free Visit visa, in which Article 3 paragraph (1) that the recipient is free of a Visit visa is exempt from the obligation to have a Visit visa to enter Indonesian territory. As well as Article 4 paragraph (1) and paragraph (2) states that foreign tourists will be given permission to stay for a visit for 30 days but cannot extend the period of the visa exemption or convert it into another residence permit. Although the regulation will attract many foreign tourists to visit Indonesia, over time many of them have misused the right. This article found that the increasingly high demand and supply of labor made use of the visa-free policy gap that visited, leading to the emergence of increasingly massive illegal foreign workers. This is clearly a bad impact on Indonesia. So this article seeks to formulate how to improve the oversight mechanism for misuse of visa-free visits that could potentially harm the state.
Keywords: Supervision, Foreign Nationals, Visa-free Visit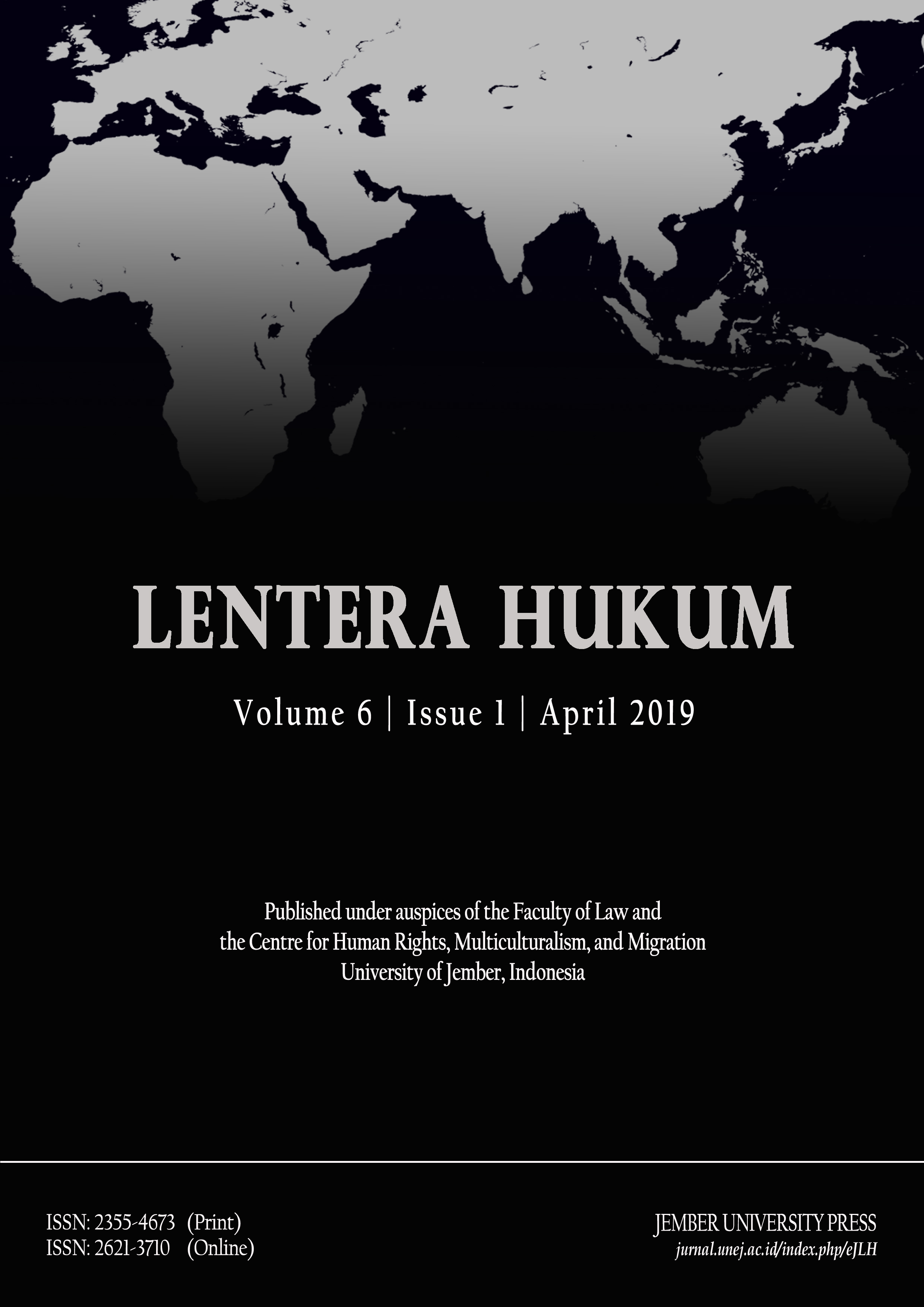 This work is licensed under a Creative Commons Attribution-ShareAlike 4.0 International License.
All articles published in this Journal are personal views of the authors and do not represent the views of this journal and the author's affiliated institutions. Article copyrights are with the Author(s), the publishing copyright is with the Publisher. This work licensed under a Creative Commons Attribution-ShareAlike 4.0 International (CC BY-SA 4.0), Under the following terms:
* Attribution — You must give appropriate credit, provide a link to the license, and indicate if changes were made. You may do so in any reasonable manner, but not in any way that suggests the licensor endorses you or your use.
* ShareAlike — If you remix, transform, or build upon the material, you must distribute your contributions under the same license as the original.