Kebijakan Kepemilikan Rumah Susun di Indonesia
Ayu Fitria Febriani

Universitas Jember, Indonesia
Abstract
In the concept of agrarian law, it is not something new anymore that the land is getting less and less while the human need for land increasingly day increases. This is what makes the government then make a policy in the construction of housing in the form of horizontally building homes to save land called flats. The development of the flats is expected to meet the needs of the community will be a place to live and can improve the quality of life of the community. but over time, in perkembangnnya development of flats is also not free from various problems. This article examines the legal certainty of the ownership status of apartment units, not only from the land ownership aspect in which the high rise is built, but also includes the initial publication of the master certificate issued on behalf of the developer for the first time. Developers as business actors in trust by the government to get the first certificate of a development of flats, this often affects the inhabitants of apartment units. Although each resident of a flats unit may own / hold property certificates of units from separate flats between joint and individual sections, sometimes ownership status with a title certificate also can not protect the inhabitants of various disputes. Therefore, to minimize the occurrence of disputes, legal certainty becomes important to protect the parties concerned so as not to harm each other. Legal protection in such cases can be done by means of preventive law protection and repressive law protection.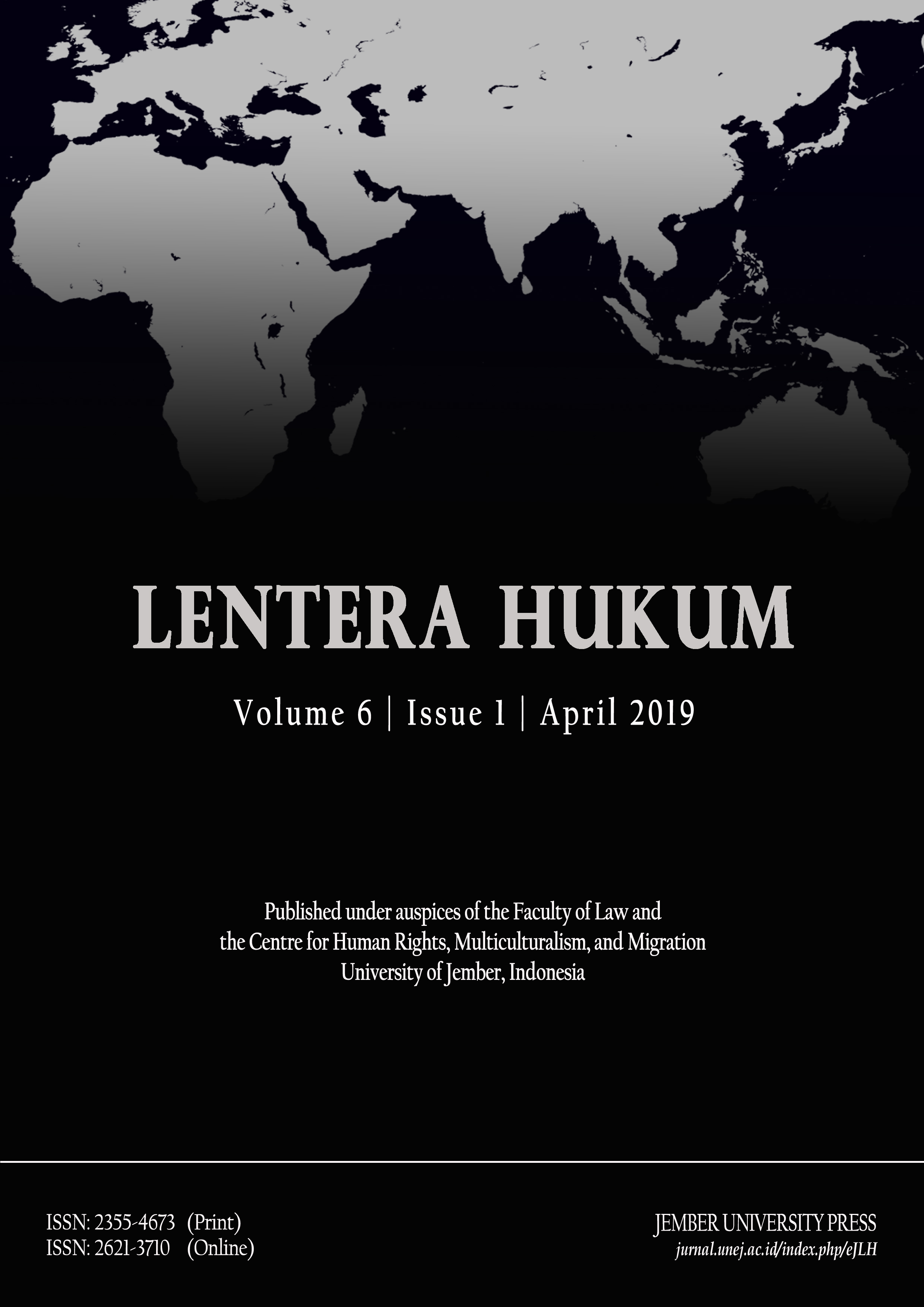 This work is licensed under a Creative Commons Attribution-ShareAlike 4.0 International License.
All articles published in this Journal are personal views of the authors and do not represent the views of this journal and the author's affiliated institutions. Article copyrights are with the Author(s), the publishing copyright is with the Publisher. This work licensed under a Creative Commons Attribution-ShareAlike 4.0 International (CC BY-SA 4.0), Under the following terms:
* Attribution — You must give appropriate credit, provide a link to the license, and indicate if changes were made. You may do so in any reasonable manner, but not in any way that suggests the licensor endorses you or your use.
* ShareAlike — If you remix, transform, or build upon the material, you must distribute your contributions under the same license as the original.