Hak Pilih Penyandang Disabilitas dalam Pemilihan Umum di Indonesia
Moh Syaiful Rahman

Universitas Jember

Rosita Indrayati

Universitas Jember
Abstract
The birth of Law No. 7 of 2017, as compared to Law No. 42 of 2008 about the General Election of President and Vice President, includes a difference in Article 5. The requirement in Article 5 is not followed by an explanation of what are the requirements that must be fulfilled by persons with disabilities, and there is no mention of the requirement so as to raise the question of such requirements are contradictory to the 1945 Constitution of the State of the Republic of Indonesia more specifically those requirements are contradictory or not with Law Number 39 of 1999 Article 43 that every citizen has the right to be elected and elect in elections based on equality of rights through voting in accordance with the provisions of legislation. The research used for preparation of this thesis is juridical normative.This research uses legislative and analytical approaches. Persons with disabilities enrolled in the Special Electoral List may empower  persons with disabilities to exercise their suffrage.
Keywords: Suffrage, Disability and General Elections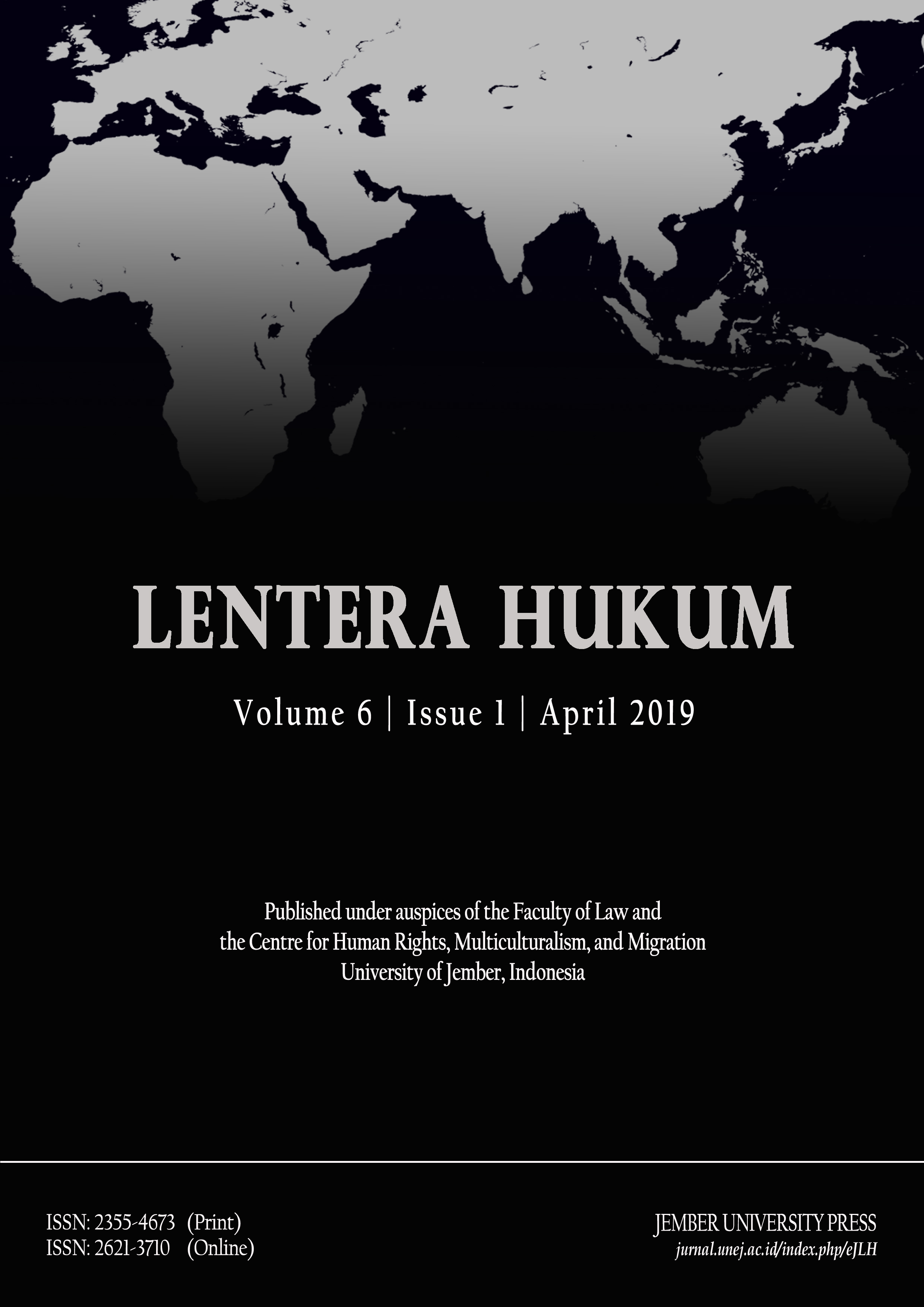 This work is licensed under a Creative Commons Attribution-ShareAlike 4.0 International License.
All articles published in this Journal are personal views of the authors and do not represent the views of this journal and the author's affiliated institutions. Article copyrights are with the Author(s), the publishing copyright is with the Publisher. This work licensed under a Creative Commons Attribution-ShareAlike 4.0 International (CC BY-SA 4.0), Under the following terms:
* Attribution — You must give appropriate credit, provide a link to the license, and indicate if changes were made. You may do so in any reasonable manner, but not in any way that suggests the licensor endorses you or your use.
* ShareAlike — If you remix, transform, or build upon the material, you must distribute your contributions under the same license as the original.