Legitimasi Peraturan Pemerintah Pengganti Undang-Undang dalam Ratifikasi Perjanjian Internasional Tertentu
Fitri Lestari

Faculty of Law, Universitas Jember
Abstract
One of the challenges for the state is how it ratifies international agreements. Indonesia has arduous tasks due to its late to ratify international conventions or agreements, even though such international instruments are needed for national interests. Based on Law Number 24 of 2000 on the International Agreement, it is stipulated that the ratification of an international agreement in Indonesia uses two instruments, inter alia laws and presidential regulations. To adhere to this view, the compelling exigency is essential to analyze as it has been a challenge to overcome and anticipate obstacles in the ratification process and there is an importance to set a period of time to the ratification of special international agreements. There is a possibility to use the Perppu or the government regulation in lieu of law to the ratification of international agreements due to its legitimacy equivalent to the law.
Keywords: Ratification, International Agreement, The Government Regulation in lieu of Law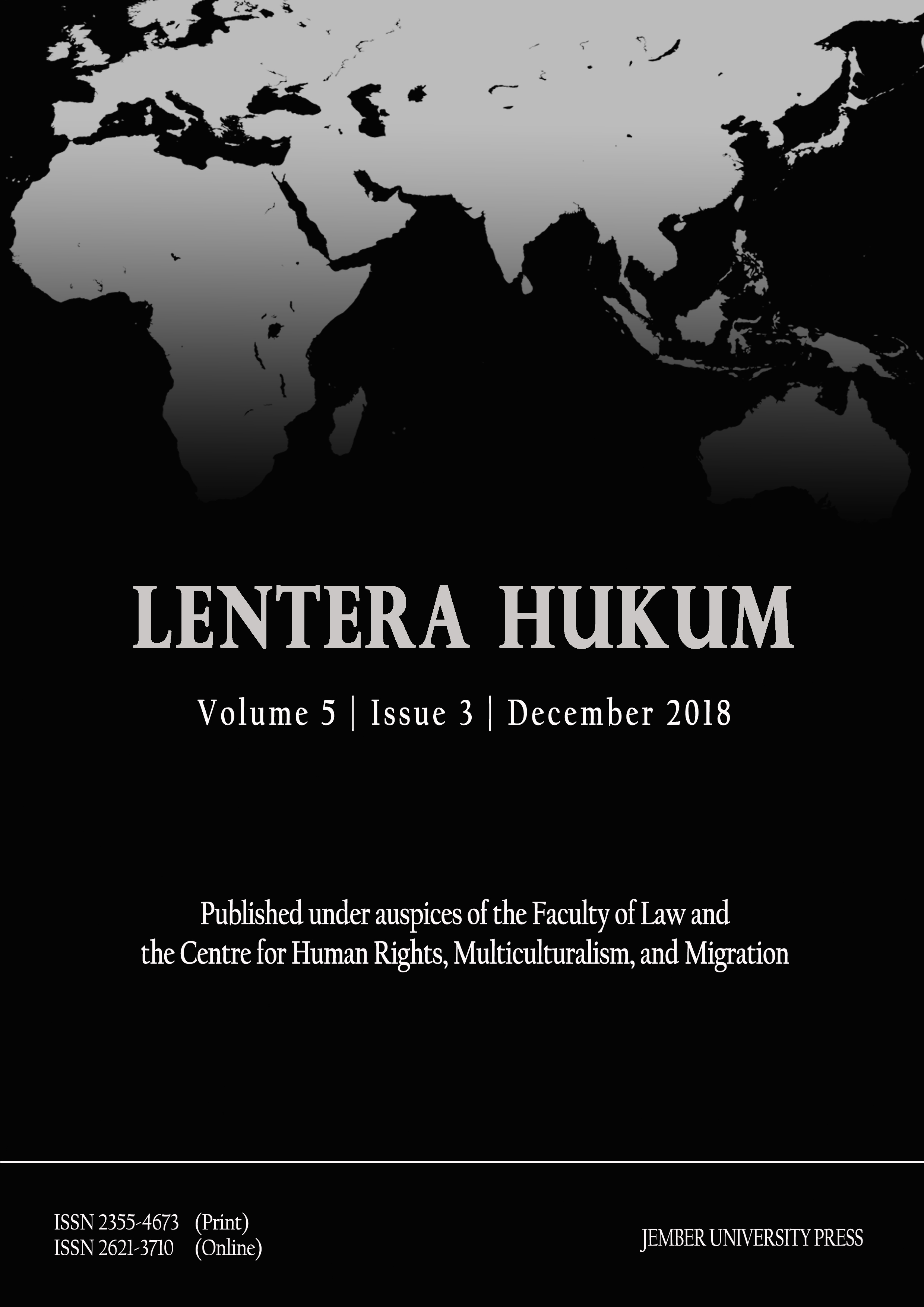 All articles published in this Journal are personal views of the authors and do not represent the views of this journal and the author's affiliated institutions. Article copyrights are with the Author(s), the publishing copyright is with the Publisher. This work licensed under a Creative Commons Attribution-ShareAlike 4.0 International (CC BY-SA 4.0), Under the following terms:
* Attribution — You must give appropriate credit, provide a link to the license, and indicate if changes were made. You may do so in any reasonable manner, but not in any way that suggests the licensor endorses you or your use.
* ShareAlike — If you remix, transform, or build upon the material, you must distribute your contributions under the same license as the original.