Hukum dan Bahasa: Refleksi dan Transformasi Pemenuhan Hak Ekonomi, Sosial dan Budaya
James Reinaldo Rumpia

Faculty of Law, Universitas Lampung

H. S. Tisnanta

Faculty of Law, Universitas Lampung
Abstract
The regulation of economic, social and cultural rights is always intertwined with language. Language is significant in the written dimension of legal protection and the legal fulfillment of rights. The text of the law is a commitment to fulfilling rights. Understanding the structure of the text is necessary to predict and reach the needs, as well as to fulfill the rights. States must be able to recognize legal texts that are aligned and responsive. These legal texts must favor the fulfillment of the civil rights through language that reflects and transforms elements of the economic, social, and cultural rights (ie. freedom, availability, accessibility, and conformity). Yet, it is often that the language in the legal text formulated is inconsistent and uncertain. Language as a tool of transformation can also become a tool that shackles. This issue requires an understanding of intertextuality, with respect to the text of the law. One strategy is to highlight the elements in legal texts: principles, standards, and concepts to enforce values and legal goals. This effort is intended to understand the various factors and relationships that affect the accuracy of meaning, and subsequently reflect on the purpose of formulating that legal text. The discovered weakness of the text can thus be reconstructed in responsive, progressive and communicative spaces and structures.
Keywords: Language, Law Text, Reflection, Transformation, Socio-Economic and Cultural Rights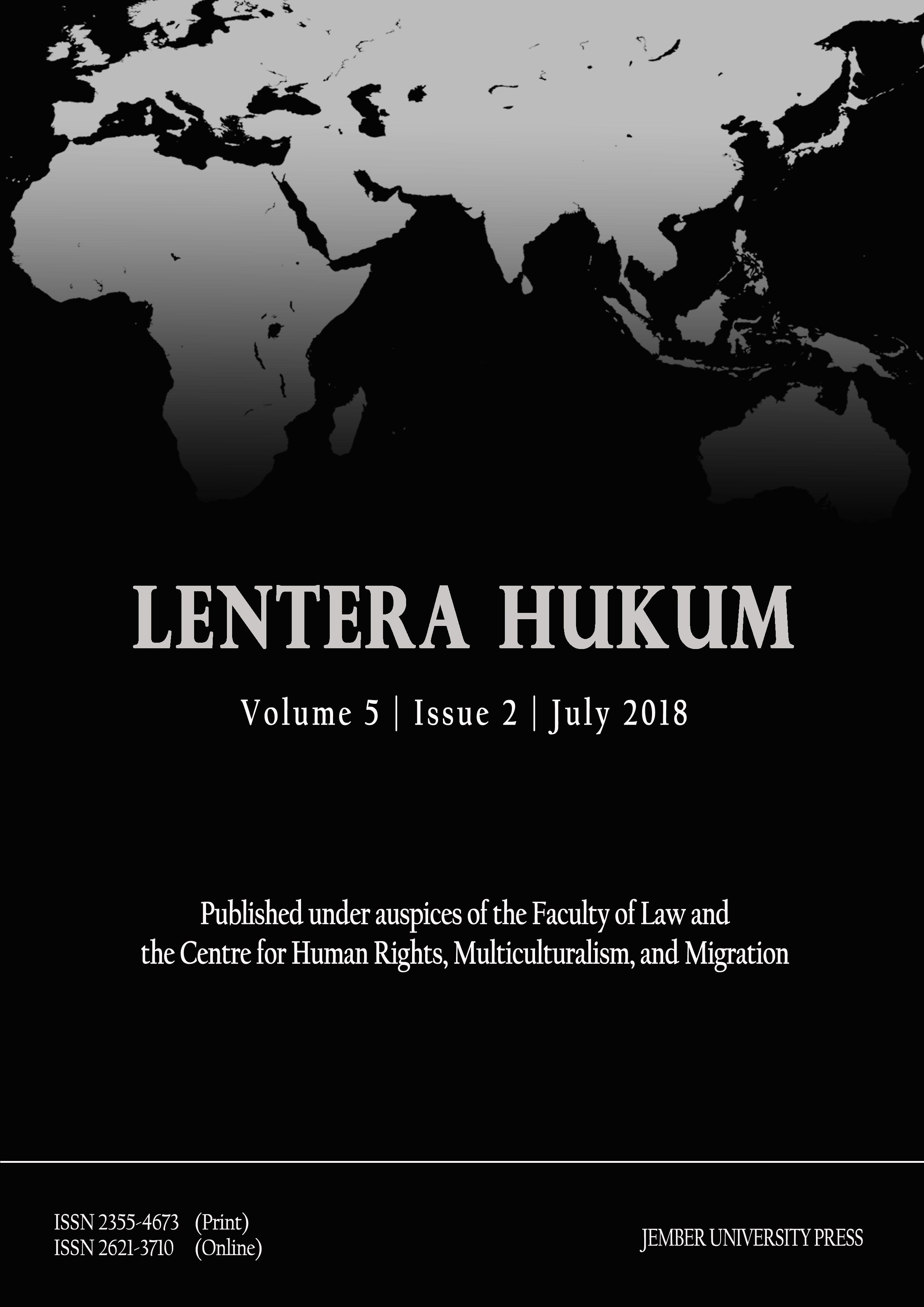 As the condition of publication, all contributors grant LENTERA HUKUM of the University of Jember an irrevocable, transferable, sub-licensable, worldwide, exclusive, royalty-free right and licence to reproduce, publish and distribute their submission(s) in all media, whether currently existing or hereafter developed including but not limited to print and electronic services. The exclusive license is granted for the duration of the subsistence of the copyrights, including any extensions and/or renewals.