Hukum dan Bahasa: Refleksi dan Transformasi Pemenuhan Hak Ekonomi, Sosial dan Budaya
James Reinaldo Rumpia

Faculty of Law, Universitas Lampung

H. S. Tisnanta

Faculty of Law, Universitas Lampung
Abstract
The regulation of economic, social and cultural rights is always intertwined with language. Language is significant in the written dimension of legal protection and the legal fulfillment of rights. The text of the law is a commitment to fulfilling rights. Understanding the structure of the text is necessary to predict and reach the needs, as well as to fulfill the rights. States must be able to recognize legal texts that are aligned and responsive. These legal texts must favor the fulfillment of the civil rights through language that reflects and transforms elements of the economic, social, and cultural rights (ie. freedom, availability, accessibility, and conformity). Yet, it is often that the language in the legal text formulated is inconsistent and uncertain. Language as a tool of transformation can also become a tool that shackles. This issue requires an understanding of intertextuality, with respect to the text of the law. One strategy is to highlight the elements in legal texts: principles, standards, and concepts to enforce values and legal goals. This effort is intended to understand the various factors and relationships that affect the accuracy of meaning, and subsequently reflect on the purpose of formulating that legal text. The discovered weakness of the text can thus be reconstructed in responsive, progressive and communicative spaces and structures.
Keywords: Language, Law Text, Reflection, Transformation, Socio-Economic and Cultural Rights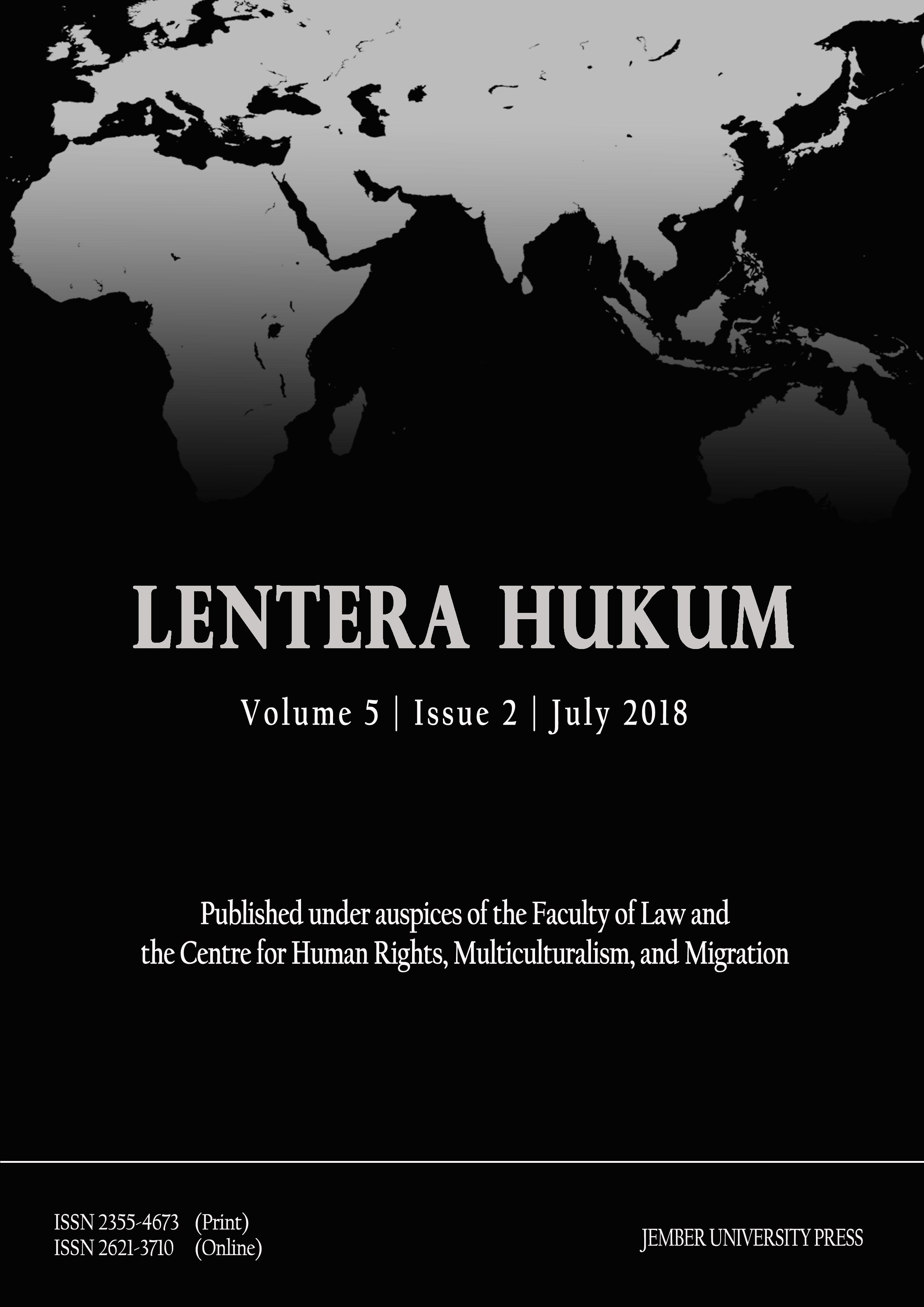 All articles published in this Journal are personal views of the authors and do not represent the views of this journal and the author's affiliated institutions. Article copyrights are with the Author(s), the publishing copyright is with the Publisher. This work licensed under a Creative Commons Attribution-ShareAlike 4.0 International (CC BY-SA 4.0), Under the following terms:
* Attribution — You must give appropriate credit, provide a link to the license, and indicate if changes were made. You may do so in any reasonable manner, but not in any way that suggests the licensor endorses you or your use.
* ShareAlike — If you remix, transform, or build upon the material, you must distribute your contributions under the same license as the original.