Strategi Pengembangan Produksi Garam di Wini – Perbatasan Timor Leste
Kamilaus Konstanse Oki

Universitas Timor

Ismi Andari

Universitas Timor

Adrianus Abani

Universitas Timor
Abstract
Salt production in Wini on the border of Timor Leste is quite prospective because of the carrying capacity of marine resources and air temperature as well as the large domestic and foreign markets. The salt production area on the border of Timor Leste is 1,000 hectares which is located in the North Central Timor district and is the largest on the island of Timor. The production process still uses the traditional approach and other obstacles such as lack of working capital, not yet having a legal production permit. As a result, it is not feasible to process foreign exports. SWOT analysis is a solution to solve problems and find the best way to develop salt production in border areas. The purpose of the SWOT analysis is to analyze the important aspects of the strengths, weaknesses, opportunities and threats of salt production in the border region. The sample in this study were salt farmers and other related elements. The results showed that a development strategy was needed by utilizing internal strengths to take advantage of external opportunities to increase salt production capacity.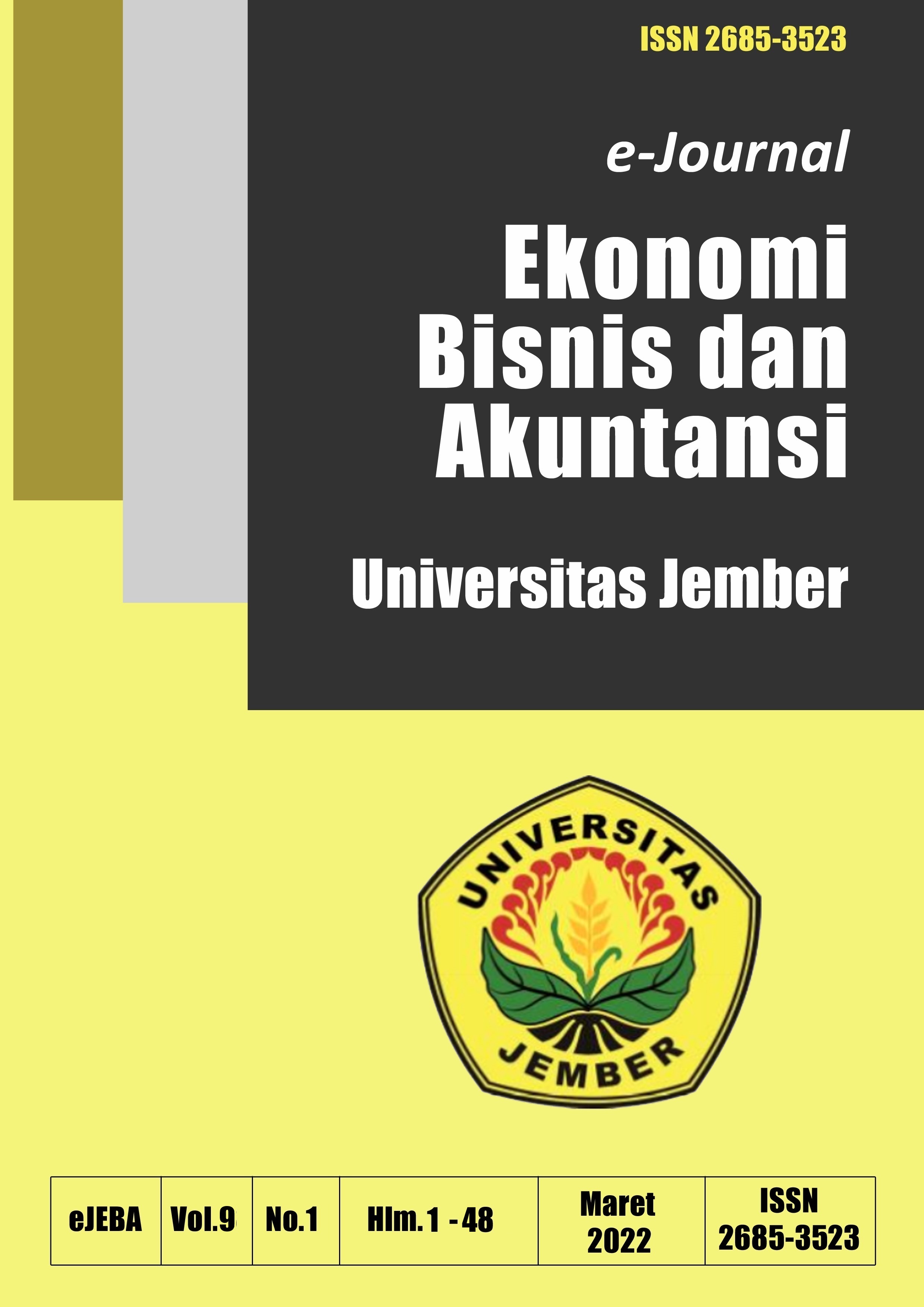 Section
Development Economics
The author who proposes his manuscript to be processed for publication on e-JEBA is deemed to have agreed to the following: [1]. The author cannot withdraw the manuscript that has been proposed for processing until it receives an answer from the Chief of Editor regarding the status of the scientific article manuscript (accepted or rejected for publication). [2]. The publisher is not responsible for the data and content of the articles published on e-JEBA, and is entirely the responsibility of the author. [3]. Authors whose articles are published on e-JEBA agree to the following licenses:

e-JEBA by University of Jember is licensed under a Creative Commons Attribution-ShareAlike 4.0 International License.