Analisis Pasar Modal Syariah 5 Negara Asean di Era Pandemi COVID 19
Muhammad Ryan Romadhon

UIN Sunan Kalijaga Yogyakarta

Misnen Ardiansyah

UIN Sunan Kalijaga Yogyakarta
Abstract
One of the efforts made to measure the stability of the economy in a country is by looking at the performance of its stock market. The stock market can be said to have a good performance, if it is able to reflect prices that are relevant to the news that is developing in the community. The purpose of this study was to examine the influence of the Islamic capital market in 5 ASEAN countries in the era of the Covid-19. This study uses a quantitative approach with daily data in 2020 as the database. The analysis model uses panel data regression with the Common Effect Model (CEM). The results showed that the Singapore, Philippines, and Thailand sharia stock indexes had a significant positive effect on the Indonesian sharia stock index, while the Malaysian sharia stock index had a significant negative effect on Indonesiaan sharia stock index in the era of the Covid-19 Pandemic.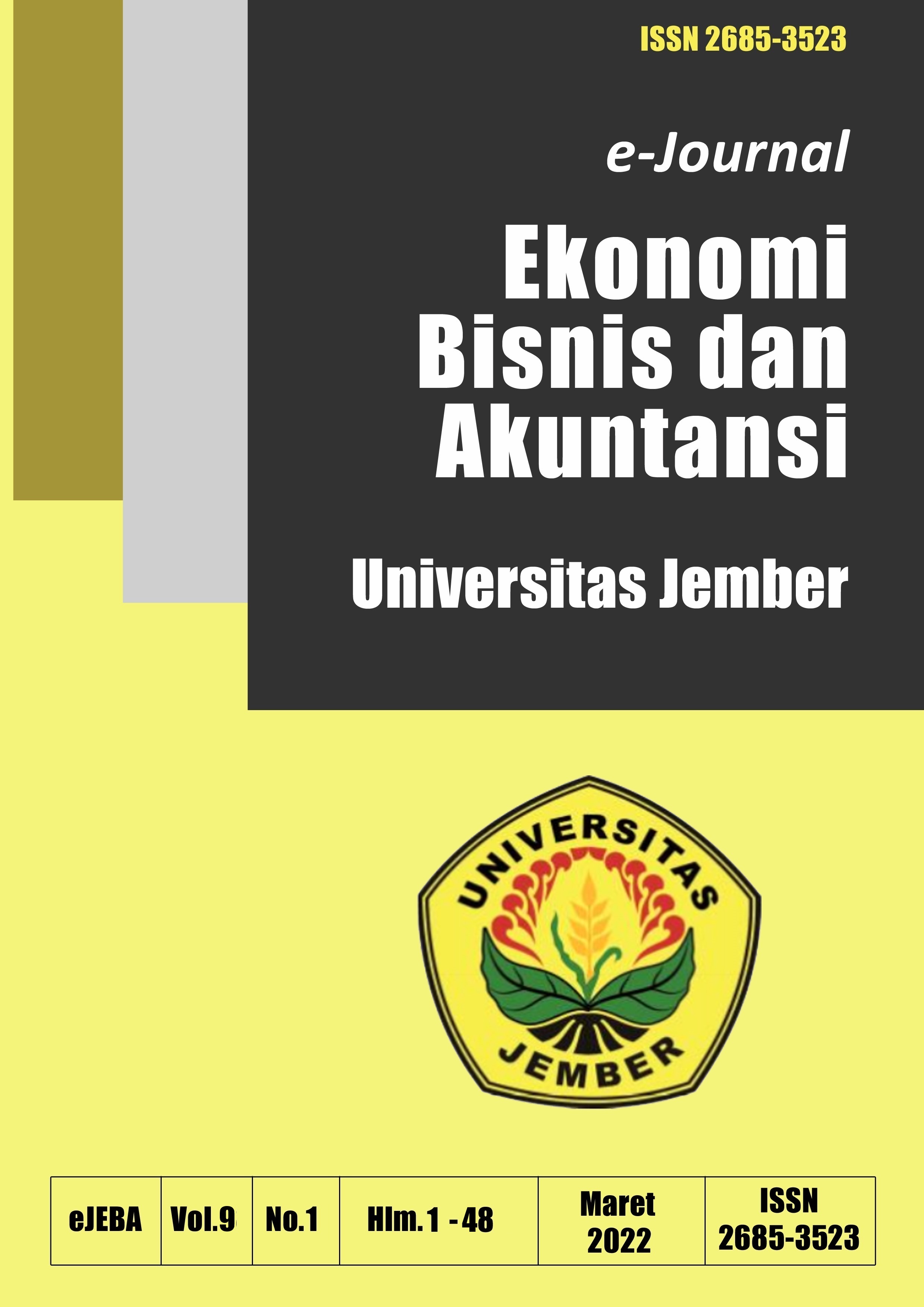 The author who proposes his manuscript to be processed for publication on e-JEBA is deemed to have agreed to the following: [1]. The author cannot withdraw the manuscript that has been proposed for processing until it receives an answer from the Chief of Editor regarding the status of the scientific article manuscript (accepted or rejected for publication). [2]. The publisher is not responsible for the data and content of the articles published on e-JEBA, and is entirely the responsibility of the author. [3]. Authors whose articles are published on e-JEBA agree to the following licenses:

e-JEBA by University of Jember is licensed under a Creative Commons Attribution-ShareAlike 4.0 International License.