Analisis Efisiensi Anggaran Pada Instansi Pemerintah Badan Layanan Umum
Akidah Fitrah

Universitas Negeri Malang

Puji Handayati

Universitas Negeri Malang
Abstract
The purpose of the study was to measure the efficiency level of using the budget of public service agencies where one of the government agencies that has implemented financial management of public service agencies is the Universitas Negeri Malang. The object of research is the Faculty of Economics Universitas Negeri Malang by measuring the level of budget efficiency in 2018-2020. The data from this study are internal data, which only comes from the State University of Malang which is obtained directly with documentation. The data obtained at the data collection stage is then processed by calculating the activity output achievement, efficiency, and efficiency value using the formula in the Minister of Finance Regulation Number 214/PMK.02/2017. The results of the study show that the implementation of the Faculty of Economics Universitas Negeri Malang budget during 2018-2020 has been carried out efficiently. The implementation of the 2018 budget in the fairly efficient category, the implementation of the 2019 budget in the efficient category and the implementation of the 2020 budget in the very efficient category. Factors that affect the efficiency of the budget implementation are the percentage of realized activity outputs and the percentage of budget realization. The realization of high activity output achievements and low budget realization will result in efficient budget execution. The implication of this research is that the Faculty of Economics Universitas Negeri Malang must make various efficiency efforts in the years to come by optimizing an increase in the number of activities carried out compared to the number of planned activities, but with efficient use of the budget.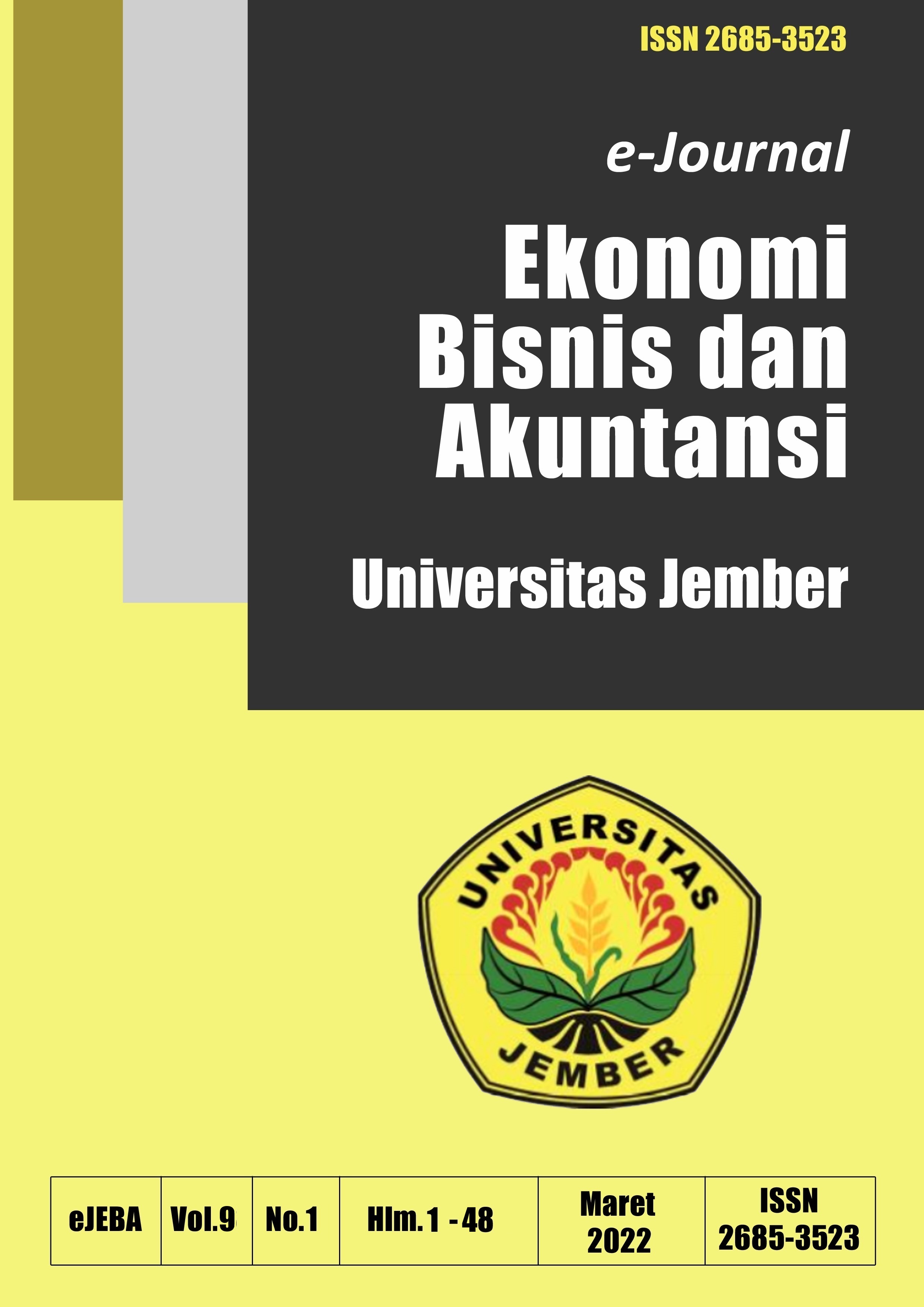 The author who proposes his manuscript to be processed for publication on e-JEBA is deemed to have agreed to the following: [1]. The author cannot withdraw the manuscript that has been proposed for processing until it receives an answer from the Chief of Editor regarding the status of the scientific article manuscript (accepted or rejected for publication). [2]. The publisher is not responsible for the data and content of the articles published on e-JEBA, and is entirely the responsibility of the author. [3]. Authors whose articles are published on e-JEBA agree to the following licenses:

e-JEBA by University of Jember is licensed under a Creative Commons Attribution-ShareAlike 4.0 International License.