PENGARUH VARIASI KONSENTRASI INHIBITOR EKSTRAK KULIT BUAH KAKAO TERHADAP LAJU KOROSI PIPA BAJA KARBON A53 PADA MEDIA AIR LAUT
Adi Purnomo

Alumni Mahasiswa Jurusan Teknik Mesin Fakultas Teknik Universitas Jember

Sumarji Sumarji

Staf Pengajar Jurusan Teknik Mesin Fakultas Teknik Universitas Jember
Abstract
Corrosion is a chemical phenomenon that occurs in metal materials in a wide variety of environmental conditions. always good corrosion causing losses losses that are directly or indirectly impacted. one way of corrosion prevention is the addition of corrosion inhibitors. Corrosion inhibitor is a substance that is added to the medium to prevent or reduce the rate of corrosion of metals in the environment . In this study , the authors make use of a corrosion inhibitor cocoa peel extract from the rind of the results of maceration with the variation of the cocoa peel extract concentration was 0 ppm , 500 ppm , 1000 ppm , 1500 ppm and 2000 ppm in sea water media using specimens of carbon steel pipe A53,The purpose of this study was to determine the effect of variations in the concentration of cocoa peel extract against corrosion rate and efficiency of inhibitors that occur in the carbon steel pipe A53 and analysis form macroscopic and microscopic corrosion that occurs in the specimen by using a camera and test equipment microscope with 200x magnification. From the results of this study concluded that there are significant variations in the concentration of the tea leaf extract against corrosion rate of carbon steel pipe A53. At 2000 ppm concentration variation, occurred average value of the lowest rate of corrosion inhibitor that is 0,2384 mdd and highest efficiency 83.37 %.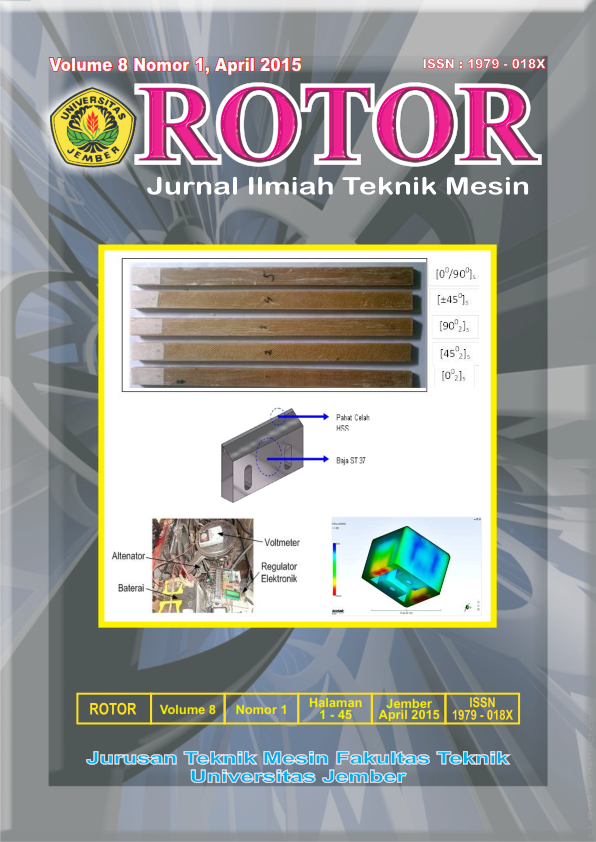 How to Cite
PURNOMO, Adi; SUMARJI, Sumarji. PENGARUH VARIASI KONSENTRASI INHIBITOR EKSTRAK KULIT BUAH KAKAO TERHADAP LAJU KOROSI PIPA BAJA KARBON A53 PADA MEDIA AIR LAUT.
ROTOR
, [S.l.], v. 8, n. 1, p. 19-24, apr. 2015. ISSN 2460-0385. Available at: <
https://jurnal.unej.ac.id/index.php/RTR/article/view/2156
>. Date accessed: 25 sep. 2022.