STRATEGI MEMILIKI TEMPAT TINGGAL PADA BURUH PRODUKSI GAMPING DI DESA GRENDEN KECAMATAN PUGER KABUPATEN JEMBER
Nur Wulan

Sri Kantun

Joko Widodo
Abstract
The purpose of the research was analyzing about how the strategy which was done by limestone production labor. Related to the strategy that was done by them, therefore they could have homestay for their family.The area determination of the research was determined by area purposive method, which was done as deliberate by the researcher. The researcher chosen Grenden, Puger, Jember. In this research, there are four family limestone production labor and four supporting informant from their neighbors. The data collection method used by the researcher including interview method, observation method, and documentation method. The analysis data which was used in this research consist of some stages, they were the reduction data, the presentation data, and drawing conclusion. The result of the study showed that the limestone production labor had homestay with proper conditions and preparations in owning it more than 5 years in the average. The limestone production labor who had homestay certainly applied many kind of strategies to be able to have their own homestay. These strategies were doing diversity working, making social network, saving money, and the obligation system. All of the main four informant did diversity working to increase the income. They also saved money with different ways. Meanwhile, the main three informant made social network by asking for assistance in their neighbors to build their homestay. And there is one from main informant did the obligation system with borrowing money and paying it by instalment which was appropriate with the engagement. By using these strategies, it gave the evidence that limestone production labor in Grenden, Puger, Jember could have theirs homestay.
Downloads
Download data is not yet available.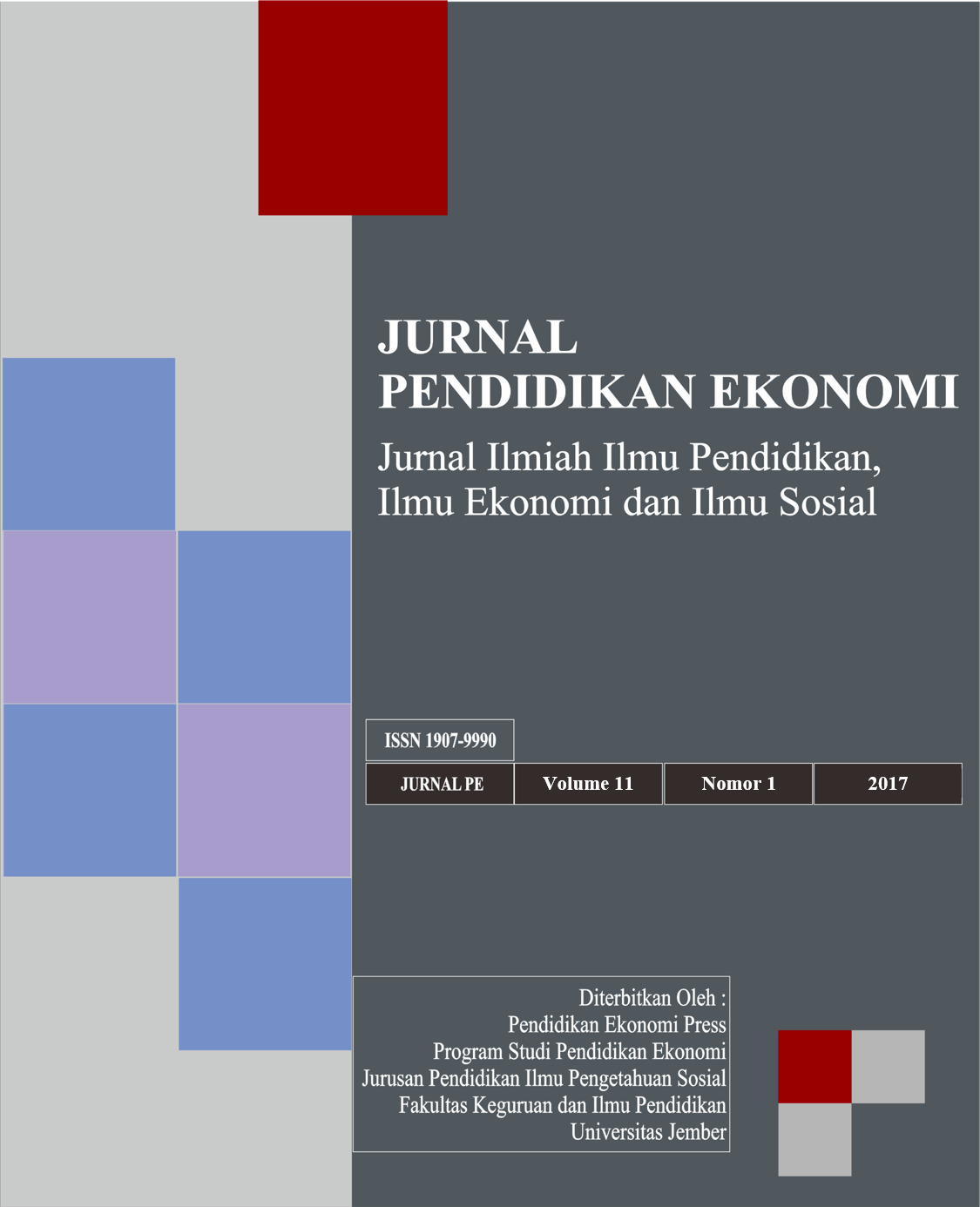 This work is licensed under a Creative Commons Attribution-ShareAlike 2.0 Generic License.