PENGARUH KUALITAS PELAYANAN TERHADAP LOYALITAS PELANGGAN RESTORAN QUICK CHICKEN JALAN JAWA NO. 63 JEMBER TAHUN 2016
Ilham Akbar Solichin

Sri Kantun

Bambang Suyadi
Abstract
This study was conducted to know the significant influence of service quality (reliability, responsiveness, assurance, empathy, and tangible) toward customer loyalty (re-purchase, words of mouth recommendations, and immune to the pull of a competitors) in Quick Chicken restaurant Jalan Jawa No. 63 Jember. The determination of research location use purposive area method, whereas the determination of sample use purposive sampling method. Data collection method use questionaires, documents, interviews and observation. Data analysis used in this study is inferential analysis consist of simple linear regression, the regression line variance, the F-test, and the effectiveness of regression line. The research result shows that a simple linear regression analysis forms a equation Y = 6.438 + 0,126X with a value of Rsquare is 0.694, Fchange value is 176.576, Ftable value is 3.96 on level of significance testing criteria is 0.05 with Fchange > Ftable, so Ho is rejected, and if sig < α, and then Ho denied. It shows that the quality of service has significant influence toward customer loyalty in restaurant Quick Chicken Jalan Jawa No. 63 Jember with total of significance influence is 69.4%, but the balance of 30.6% influenced by other variables that don't examined. The suggestion that can be given for management of Quick Chicken restaurant Jalan Jawa No. 63 Jember is expected to always keep the service quality and always have tactics to improve the service quality for all of its customers because they are able to retain customers.
Downloads
Download data is not yet available.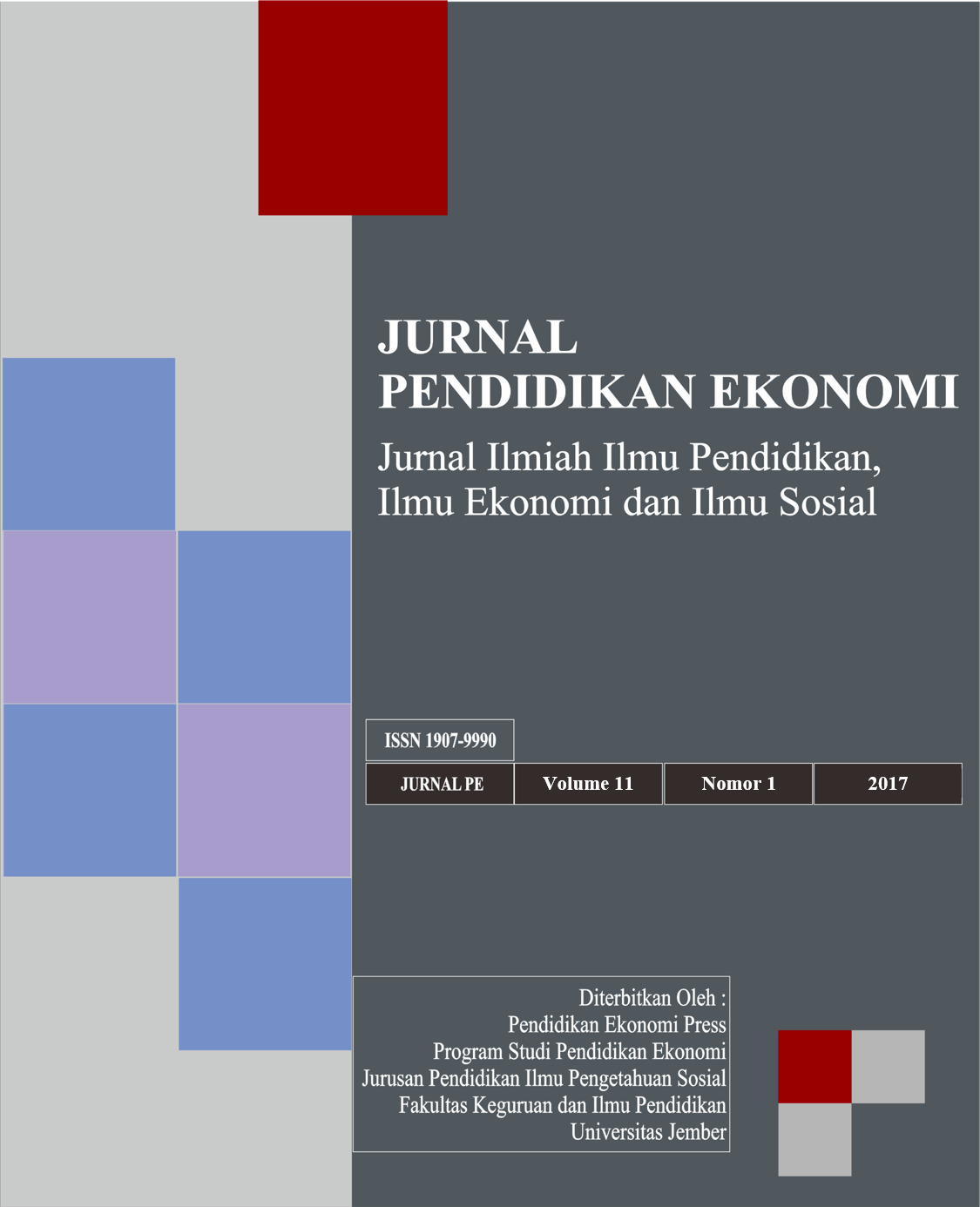 This work is licensed under a Creative Commons Attribution-ShareAlike 2.0 Generic License.