PERAN BRAND PREFERENCES DAN PRODUCT ATTRIBUTES, DALAM IMPLEMENTASI GREEN MARKETING, TERHADAP VOLUME PENJUALAN LOW COST GREEN CAR
Intan Widuri Sakti

Universitas Widyatama, Bandung
Abstract
This study aims to identify and explain the effect of brand preferences and product attributes that implement green marketing simultaneously and partially on the sales volume of Low-Cost Green Car (LGCC). The research population was the Brio Satya car buyers at the PT. Imperial Putra Perdana, Bandung, with a total sample of 110 respondents. The sample was taken using a random sampling technique. The data analysis used is path analysis. The results showed that the variable brand preferences and product attribute partially and simultaneously significantly affected LCGC sales volume.
Keywords: brand preferences, green marketing, product attributes, selling volume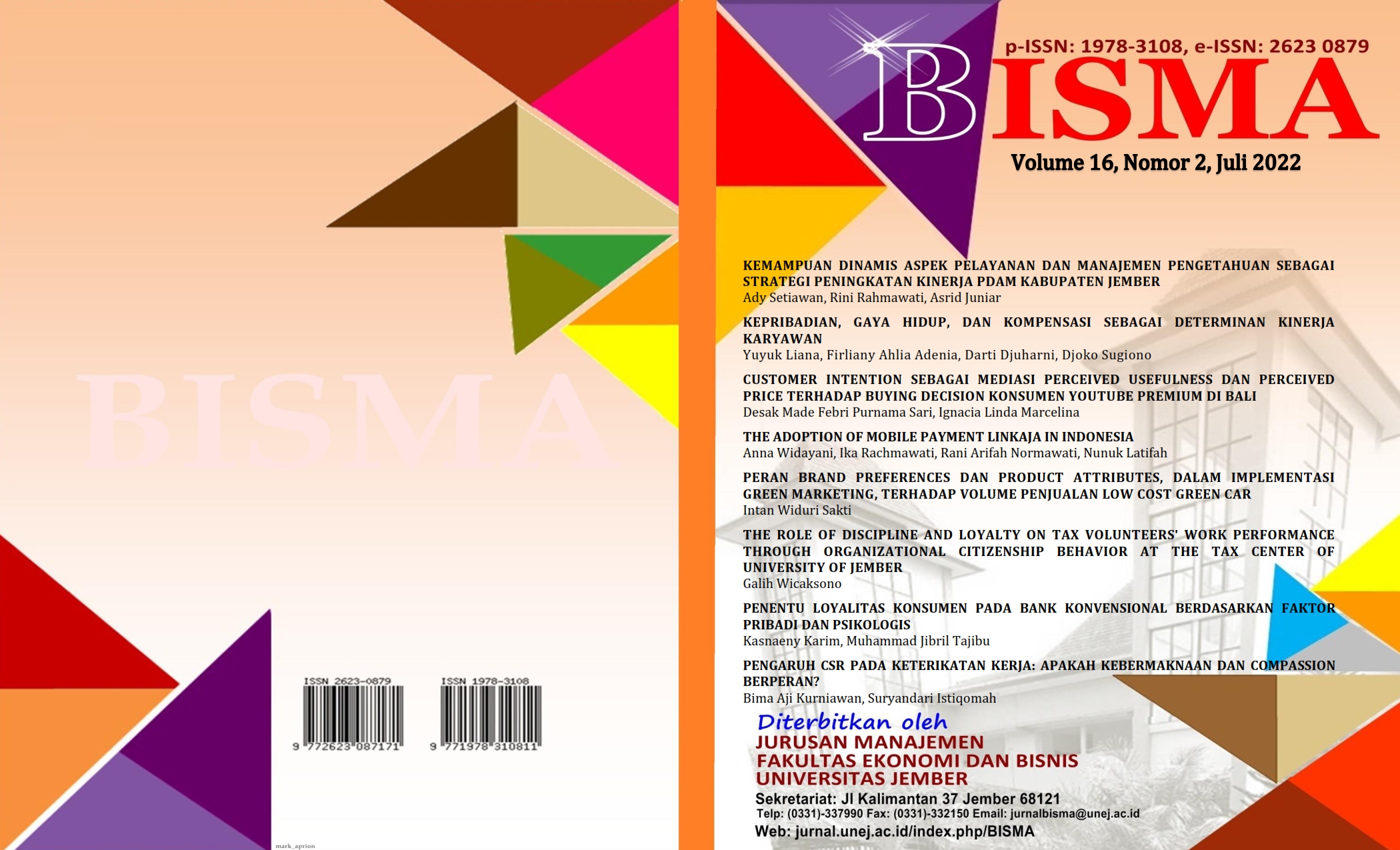 This work is licensed under a Creative Commons Attribution-ShareAlike 4.0 International License.