TRANSPARENCY LEVEL OF GOOD CORPORATE GOVERNANCE AND BOARD CROSS-DIRECTORSHIP ON COMPANY VALUE
Chairil Afandy

Universitas Bengkulu

Intan Zoraya

Universitas Bengkulu

Paulus Suluk Kananlua

Universitas Bengkulu

Akram Harmoni Wiardi

Universitas Bengkulu
Abstract
The implementation of good corporate governance practices aims to optimize the allocation of company resources to achieve the growth and welfare of company owners. In the long term, effective corporate governance can improve company performance, which benefits the shareholders and public. This research focuses on manufacturing companies listed on the Indonesia Stock Exchange from 2018 to 2019. The level of transparency of good corporate governance and cross-directorship on company value were examined. This study used historical data, and multiple regression analysis was operated to analyze the data. The results concluded that corporate governance transparency has a significant effect on company value with corporate governance practices (in accordance with KNKCG), which can help managers describe their level of transparency in implementing good corporate governance. The cross-directorships board also has an impact on company value. This role is beneficial for obtaining necessary information and resources, considering that limited resources can create competitive advantages.
Keywords: company value, cross-directorship, good corporate governance, transparency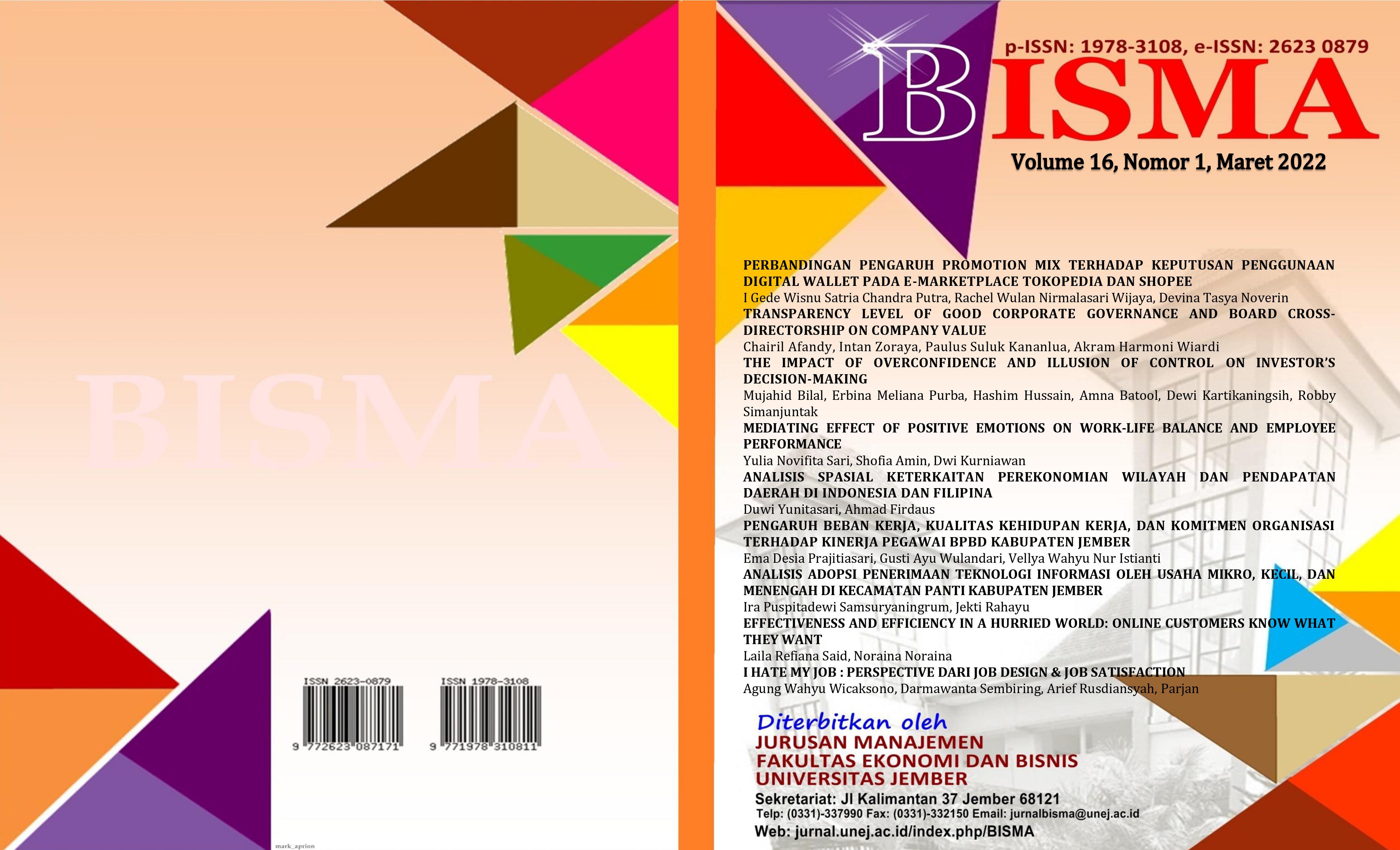 This work is licensed under a Creative Commons Attribution-NonCommercial-ShareAlike 4.0 International License.