KEMAMPUAN DINAMIS ASPEK PELAYANAN DAN MANAJEMEN PENGETAHUAN SEBAGAI STRATEGI PENINGKATAN KINERJA PDAM KABUPATEN JEMBER
Ady Setiawan

Universitas Jember

Rini Rahmawati

Universitas Lambung Mangkurat

Asrid Juniar

Universitas Lambung Mangkurat
Abstract
This study aims to analyze the effect of resources on dynamic capabilities consisting of service and manajemen pengetahuan, as well as the effect of resources on company performance at Municipal Waterworks in Jember Regency. Resources are measured by indicators of production efficiency and distribution efficiency; service aspect is measured by technical service and consumer growth; manajemen pengetahuan is measured by the ratio of employees to consumers, the ratio of education and training, and the ratio of the cost of training and education. Meanwhile, company performance is measured by ROE, ROA, R, and billing effectiveness indicators. The period of this research is 2011-2019, which is the period when all Municipal Waterworks in Indonesia were experiencing debt restructuring. Data were analyzed using SEM-PLS. The results of the study indicated that resources had a significant effect on the aspect of service, manajemen pengetahuan, and company performance. Dynamic capabilities that consist of aspects of service and manajemen pengetahuan had a significant effect on company performance. The results also showed that dynamic capabilities were critical as the basis for adapting to changes after debt restructuring.
Keywords: company performance, manajemen pengetahuan, resources, service aspect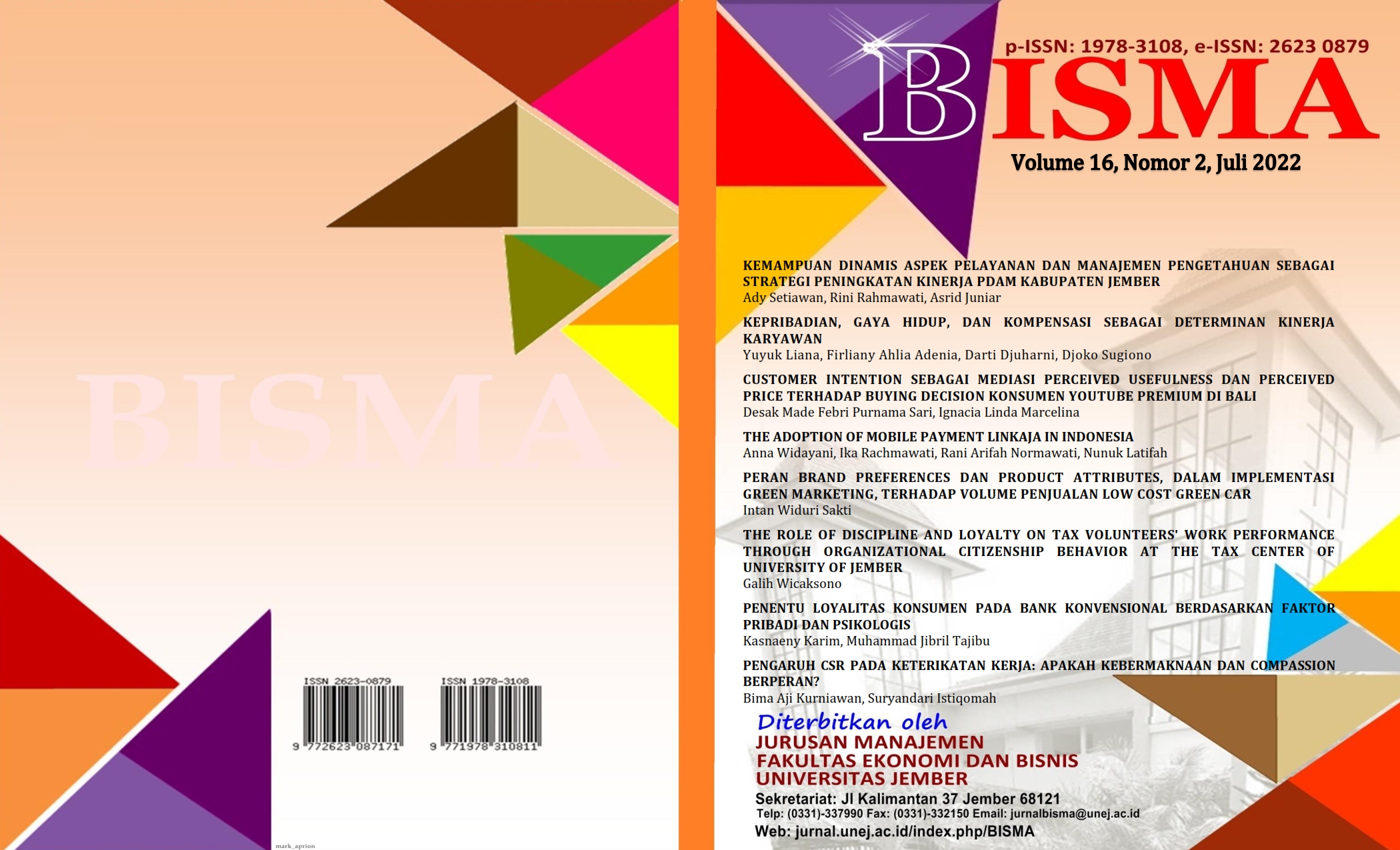 This work is licensed under a Creative Commons Attribution-ShareAlike 4.0 International License.