Pengaruh Kecepatan Angin pada Karakteristik Performansi Konduktor SUTET
Suprihadi Prasetyono

Universitas Jember
Abstract
Abstract
Wind speed changes at SUTET conductor besides having cooling
effects it also improves the transmission line capacities and will give
influence to conductor performances. This research aimed to know
the influence of the wind speed to performance conductor
characteristics such as temperature, tension, length, sag and
current carrying capacity of conductor. As simulation model, an
extra high voltage transmission line 500kV Paiton – Kediri span no
10 is used. Temperature of Conductor is calculated based on hotbalance
equation, whereas Catenary method and Rulling span
method used to determine sag conductor and length. The result of
calculation shows, that the wind speed can be used to cool
conductor with the range from 1 - 3 degree of celcius each for every
increase of wind speed for 0,5 m / s. While conductor mechanical
characteristics such as tension, length, and sag does not having any
significant changes.

Keyword : Mechanical performance, Transmission line, Conductor.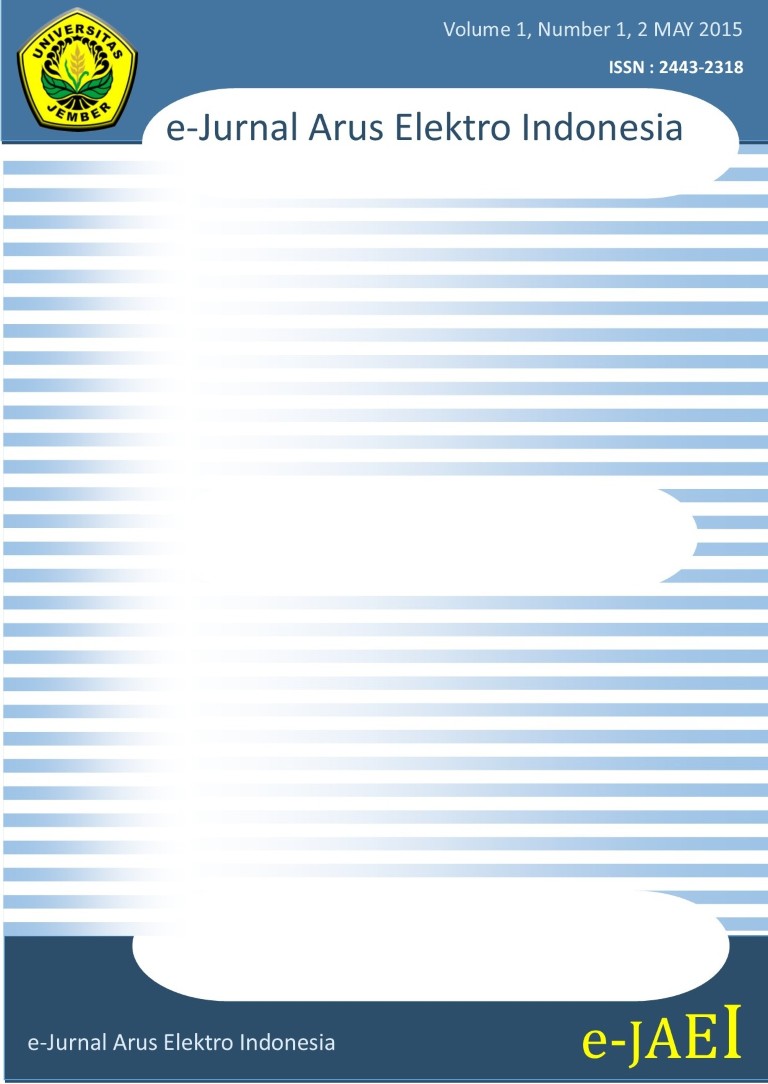 Sebagai penulis yang sesuai naskah dan atau atas nama semua penulis, saya menjamin bahwa :
Naskah yang diajukan adalah karya asli saya/kami sendiri.
Naskah belum dipublikasikan dan tidak sedang diajukan atau dipertimbangkan untuk diterbitkan di tempat lain.
Teks, ilustrasi, dan bahan lain yang termasuk dalam naskah tidak melanggar hak cipta yang ada atau hak-hak lainnya dari siapa pun.
Sebagai penulis yang sesuai, saya juga menjamin bahwa "JAEI Editor Journal" tidak akan bertanggung jawab terhadap semua klaim hak cipta dari pihak ketiga atau tuntutan hukum yang dapat diajukan di masa depan, dan bahwa saya akan menjadi satu-satunya orang yang akan bertanggung jawab dalam kasus tersebut.
Saya juga menjamin bahwa artikel tersebut tidak mengandung pernyataan memfitnah atau melanggar hukum.
Saya/kami tidak menggunakan metode yang melanggar hukum atau materi selama penelitian.
Saya/kami memperoleh semua izin hukum yang berkaitan dengan penelitian,
Saya/kami berpegang pada prinsip-prinsip etika selama penelitian.
Saya/kami bersedia apabila artikel kami dipublikasikan oleh tim redaksi JAEI